What's as long as a Ram 3500. Costs over half a million dollars. And comes with a chrome plated axe? If you answered Project Maybach you probably read the tittle. The insane concept is the result of a collaboration between Mercedes' Maybach division, and late fashion designer Virgil Abloh. And it's about as ridiculous as that sounds. Designed before his death, the custom creation is an exercise in excess like only Maybach can do.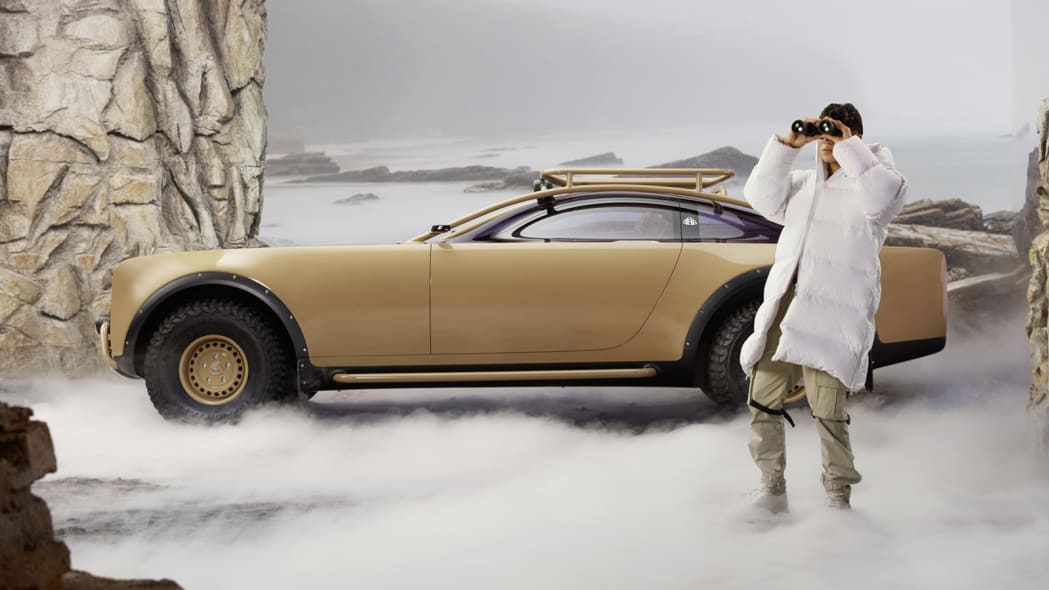 At a hair under 6m long and riding high above the ground the giant coupe has some interesting proportions. 17in steel looking alloy rims are clad in huge BFGoodrich mud tyres. They won't specify exactly how big but they appear to be 37s. Maybach have also fitted the behemoth with 8 LED driving lights, so you know it's a serious 4×4. That huge bonnet doesn't cover a huge turbo-diesel six cylinder like you'd typically see in a 4×4 this size. Instead, the concept vehicle is entirely powered by electric motors. A series of solar panels hidden below the transparent bonnet trickle charging while parked up in sunlight. In a move that's bound to make 79 owners jealous, the roof rack and external roll cage are colour coded to the wheels and lower half of the body. A familiar sandy colour.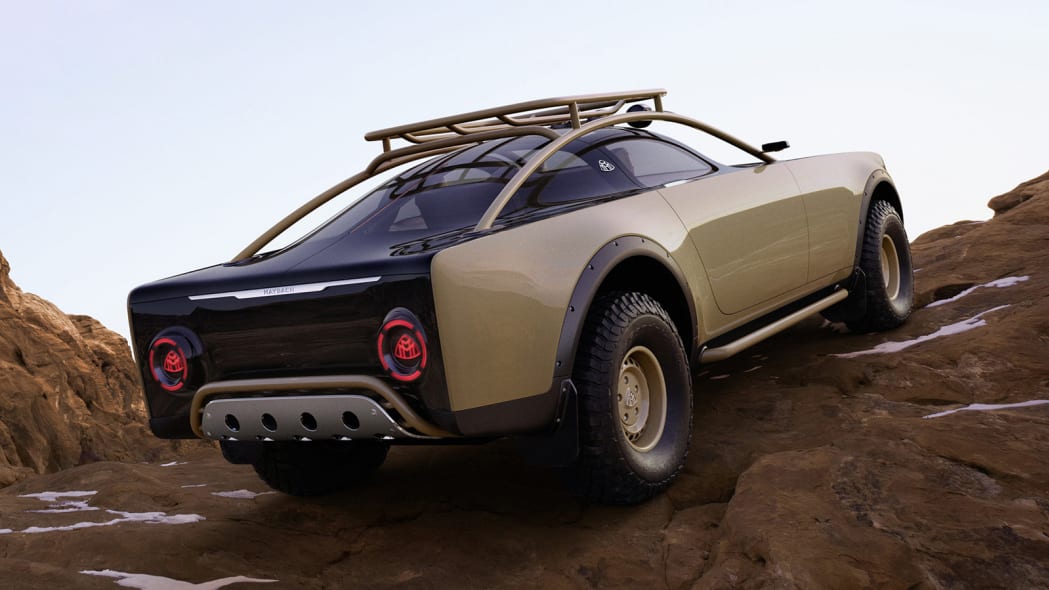 On the inside and things only get more ridiculous. The huge doors feature what can best be described as kitchen drawers in their lower half. A small toolbox stashes away in the dash. And a compass worth as much as a hatchback is front and centre between passenger and driver. You won't need a roof top tent either, the two front seats fold back into beds for internal sleeping. It's believed the rear seat area is reserved for caviar storage. There's also an axe in the door jam for some reason.
If you've got enough money to own a small nation and all this sounds like you, there's some bad news. Project Maybach remains a concept only at this time, and with their current flagship S680 costing a cool $570k you can expect a price almost as ridiculous as the vehicle.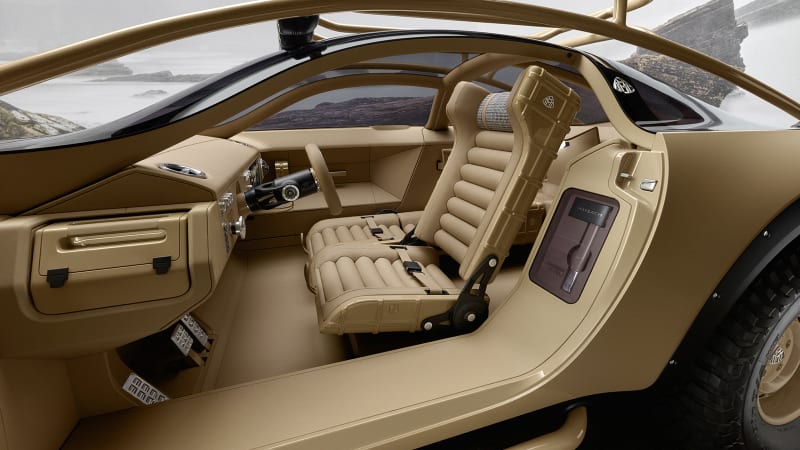 Quick Links
Mr4x4 – How to spend big and get something practical for your money
See the full walk around on Supercar Blondie's YouTube