ARB have a new fridge out, which will roll out in addition to their current range of blue units. It's a completely new design, which looks to approach the market from a very different point of view. We got a sneak-peek of a prototype model, checking out some of it's unique and innovative features.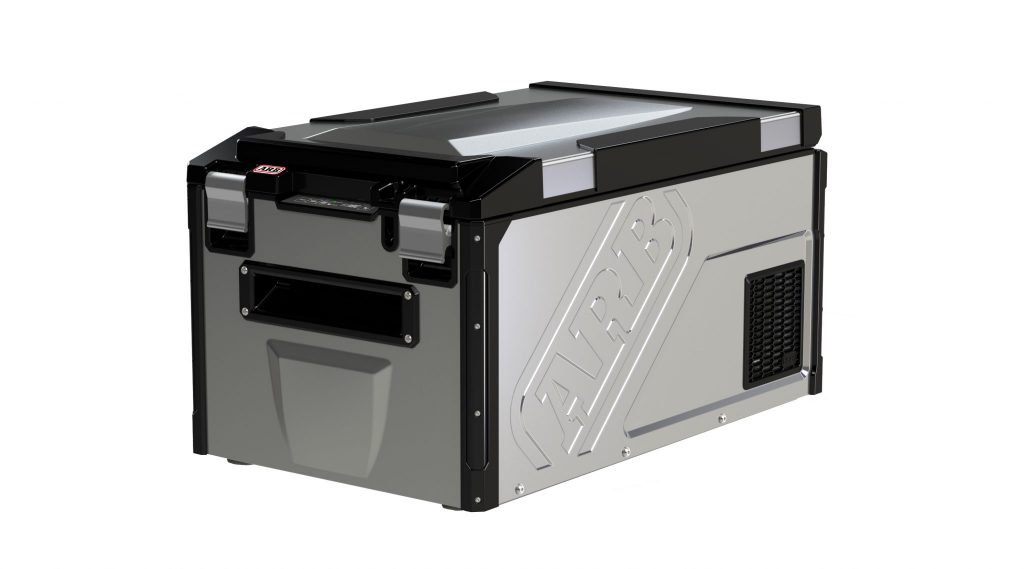 We saw the first 'off tool sample' at ARB's HQ in Kilysth, and were able to chat with some of the engineers and product managers about what sort of ideas and designs went into it. There have been four prototypes put together, in a period of three years. The final prototype was the one we saw. Interestingly, like the clay modelling stage of a new model vehicle, the first prototype of this fridge was made out of timber, to get a good idea of the sizing and dimensions.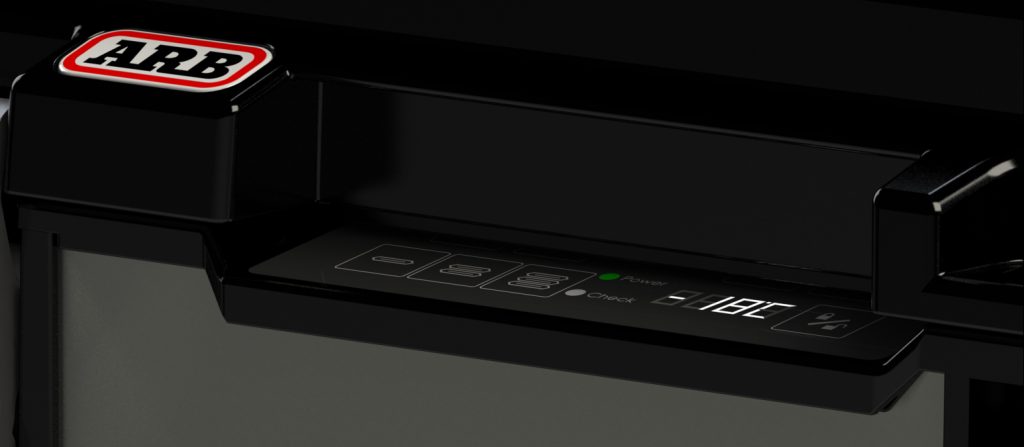 A major source of design input on this fridge was user feedback from the current range of fridges. There's a big group of people out there who are keen for a fridge that's built for a life of outdoors… sunlight, rain, dust and the like cannot take a toll. Sure, the current ARB fridge can do it, but that kind of usage wasn't part of the original design. So, it needed to quite weather proof.
The inside of a fridge gets cooled by an evaporator, which is powered by the compressor. This new fridge uses the same compressor as the larger, current range of ARB fridges, Secop (previously Danfoss). What's different with the new fridge though, is that the evaporator runs the full height of the cabinet, and the full 360° as well. What does that mean? No more big temperature variations within the fridge, with a more even temperature from top to bottom. The aim of the design was for greater efficiency.
It locks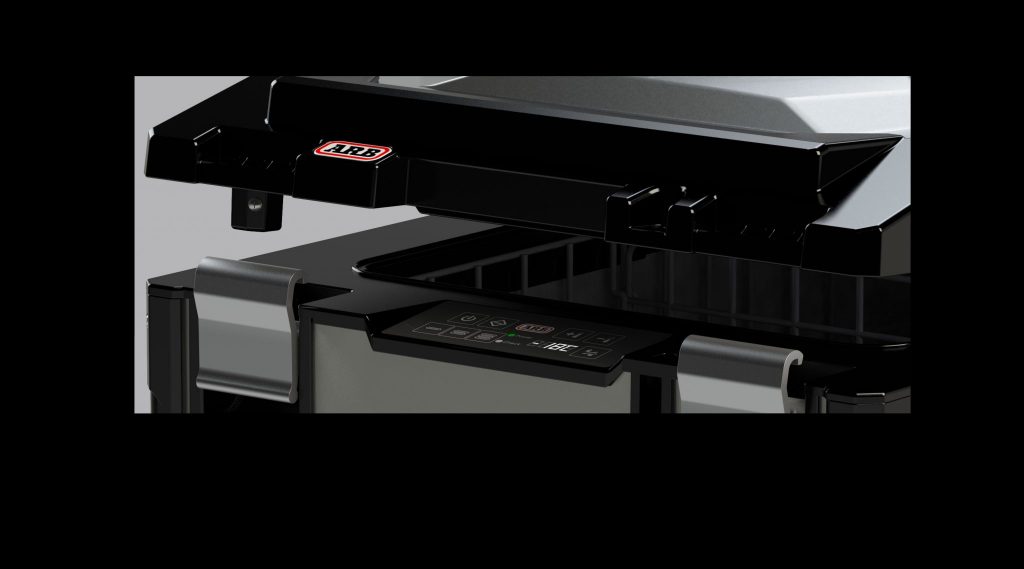 If you've got a fridge sitting outside, you don't want dodgy Jim helping himself to your contents. But you also don't want to fish around for a key every time you need to access it yourself. To solve this dilemma, ARB have come up with a pretty smart design. There's a three-button keypad on the front, which allows you to lock it with a password. When you set it, you punch the password in to lock the cabinet with a little solenoid-activated lock. If you're super suspicious, on live amongst thieves, then you can bang it out with a padlock.
The Gas Strut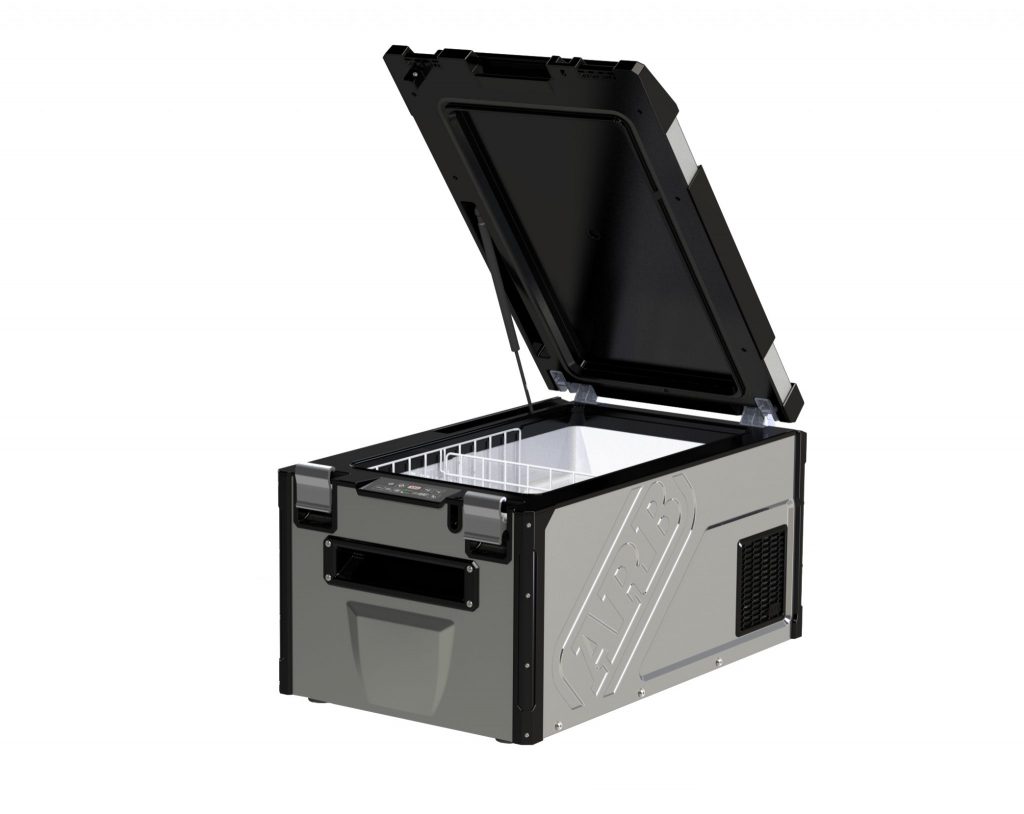 This is probably the coolest thing about this fridge, I think. No more juggling of the lid with one hand, or jamming it up against your headliner, this fridge has a trick infinite-position gas strut. Smart usage of gas and springs inside this strut means wherever you let go of the lid, it stays there. Just opened, or opened all the way, or anywhere in between, it doesn't matter. It's kind of hard to explain, but is very, very awesome. The strut isn't inside or outside of the fridge, either. A smart design means it's located within the cabinet itself.
Material
Instead of a plastic housing, the new ARB weatherproof fridge has a stainless steel outer skin. This means it's a bit more robust, and also won't scuff or be affected by the sun's ultraviolet rays as readily. Special UV stable plastics and rubbers are used where possible, and the hinges are a very strong looking cast aluminium unit.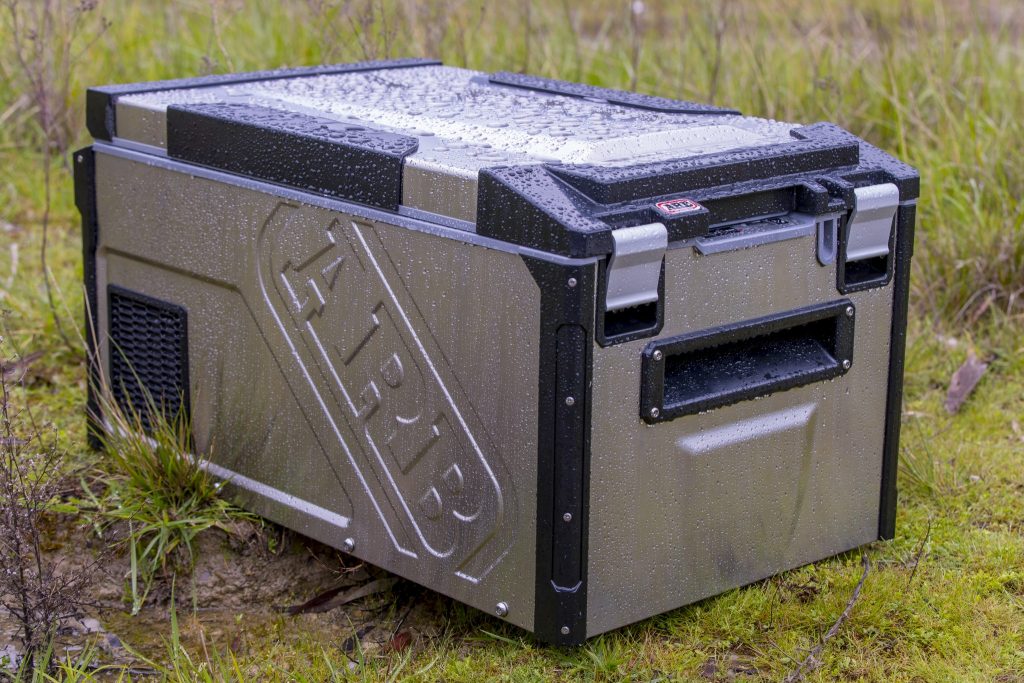 Size and Weight
There's no getting around this one: for the same interior space, the new fridge is both larger and heavier than a comparable 60 litres ARB fridge. It's 40mm wider (from the extra insulation, mostly), 12mm taller, and slightly shorter, whilst gaining an extra 9kg of overall weight (31.8kg).
You might recognise the clamps, which are adapted from the ARB range of hard cases. These have an 'over-centre' design, which allows the fridge to be clasped down with one hand. Your other hand, after all, might be predisposed with precious cargo…
Pricing.
Pricing is yet to be determined, and stock will become available in March. For more information, get in touch with ARB: www.arb.com.au
Or, check out more information at: www.newfridge.arb.com.au