It would seem the bar has been pushed ever higher in lighting technology, as the new Ultra Vision Nitro 180 MAXX hits a full 1lux at 1800m! This is no small feat for a completely Australian designed, engineered and made light – down in Swan Hill, Victoria to be precise!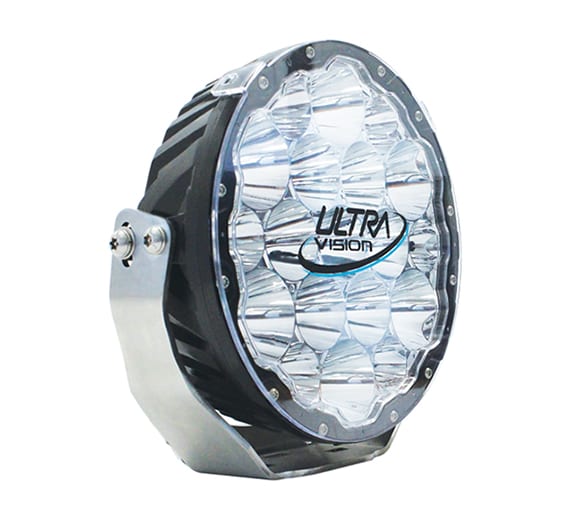 Lighting has come a long way over the past decade with technology, designs and the way lights are engineered all rapidly changing. It was not that long ago where the 'holy grail' of lighting was to hit the 1lux at 1000m mark. It was then pushed out to 1200m, then 1400m, and now, the team at Ultra Vision have hit the coveted 1lux at 1800m mark.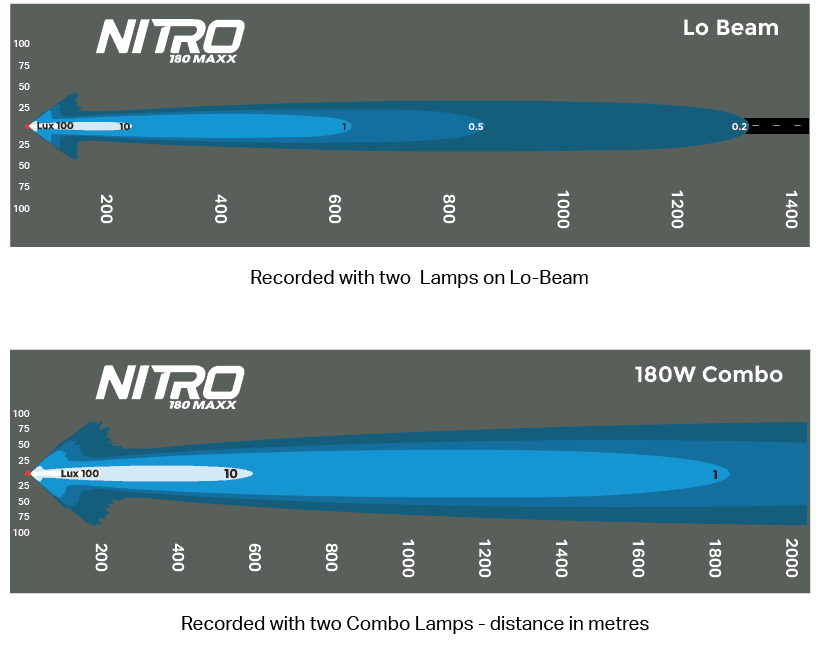 Having identified a need for a long-distance driving light, the Ultra team got to work to answer two questions – A: Could LED replace HID (High Intensity Discharge) for a more reliable super-long distance option and B: If it can be done, what would the practicality of such a beam be? Question A could be answered by the optics team doing simulations and working with different LED chips. A beam pattern from two lamps was formed, which delivered 1lux at 1.8km with 100 deg of width. Fairly confident that there was nothing to beat this on the market, they then looked at the second question.
Clearly, in some situations, having a driving light shining nearly 2km down the road is not required or even wanted (roadside signs are awfully reflective!). However, for truck drivers doing long hauls or for the real enthusiasts, it's a 'must-have'. To make it more functional, the team then experimented by incorporating a Hi/Lo mode where the lamp can be switched to 20 percent power, reducing the 1lux distance to 600m. By adding this feature with the exceptional distance of full beam, Ultra Vision believe they have a lamp that not only shines light an incredible distance, but one that remains practical. Gone are the days where you'd blind yourself on road signs as you pull into town.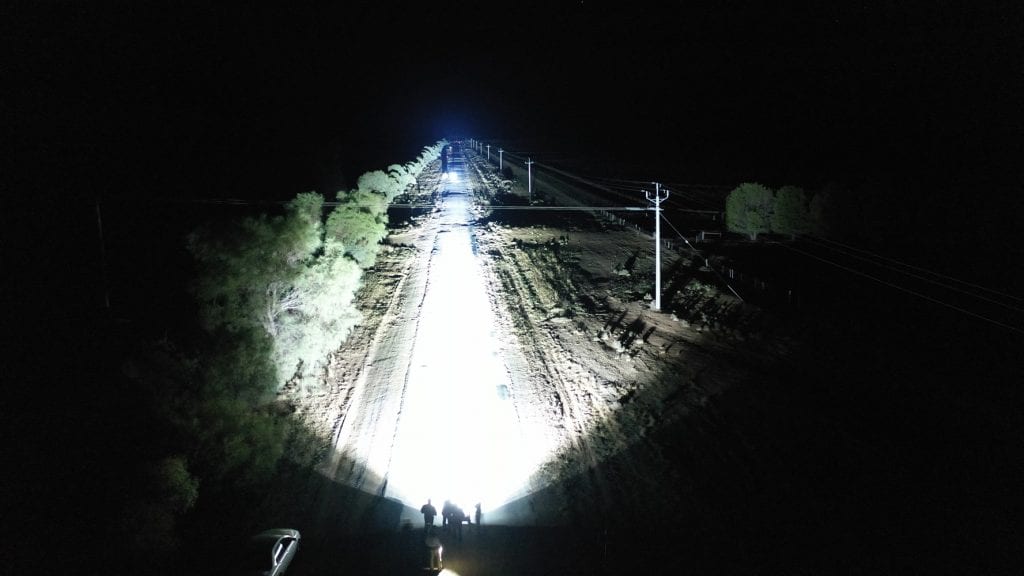 At the time of writing, the team at Ultra Vision have actually sold out of their first batch, however they're arms deep in putting out the next lot, which should be available by June, so if you're interested in a set, head on over to here, and get in touch with the folks at Ultra Vision. Keep your eyes peeled in the magazine, as we'll be undertaking a full review of the new Nitro 180 MAXX lights as soon as we can get our mitts on some!