It seems more often than not, we talk about vehicle and towing weights along with the dangers, and indeed the laws surrounding them, in our magazines. Prosecution is now pending against the driver of an overweight caravan, who has been charged after the death of two passengers in the vehicle.
Our sister publication RV Daily, has just published a story in their most recent issue detailing the circumstances surrounding the tragic death of a 72-year-old woman, Lynette Russell, and her son, Stephen Russell, who were killed when a Toyota Prado they were travelling in was involved in a single motor vehicle accident. We can't go into detail about the circumstances surrounding the accident due to the ongoing case, however, we hope it will serve as an important reminder that the times of complacency when it comes to vehicle weights are gone.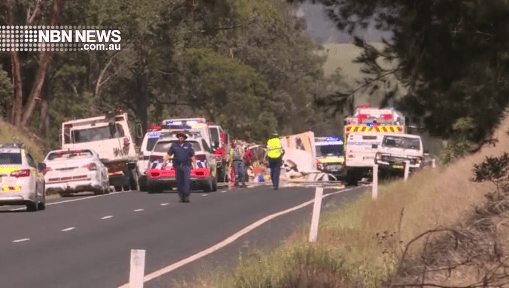 The driver of the vehicle was a former driver in the Royal Australian Army, and once he left the defence force continued the career driving trucks, so there was no lack of training or experience at play. After the accident, in which only he and his son's girlfriend survived, NSW Police have charged him with multiple offences, including doing an act intending to pervert the course of justice; two counts of dangerous driving occasioning death; dangerous driving occasioning grievous bodily harm; and negligent driving occasioning grievous bodily harm.
Where this accident becomes of particular interest, is that NSW Police investigating the crash had arranged for the remains of the caravan and its contents to be collected from the accident scene and weighed. As a result, the driver has been further charged, with towed vehicle weight exceeding the capacity of the towing attachment; and towed vehicle weight exceeding the maximum laden weight.
Despite the continuous warnings throughout the media, most folks assume the worst that can happen when they are over the weight limit is they may crash, have the car repaired by the insurer, and walk away with a few bumps and scrapes. This case serves as a timely and tragic reminder that there is so much more at risk.