LED lighting would have to be one of the most hotly contested 4X4 accessory categories lately, it's still an emerging technology, there are stacks of players out there, along with plenty of different means and methods to get performance.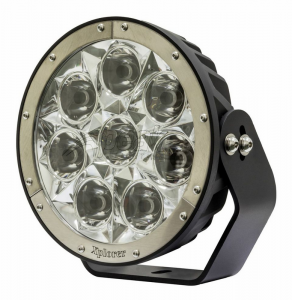 Well, now there's another option out there in the high performance bracket: the Peak Lighting Xplorer 8500.
It's 232mm in diameter, it has 8 10W light emitting diodes that are set in a 5º reflector. We've seen the smaller brother '6000' lights in action, and we have been mightily impressed. The bigger, more powerful 8500 lights are designed to punch much further into the darkness, thanks to the more spot-oriented optics.
Prices start from $726.00. For more information, head over to www.peaklighting.com.au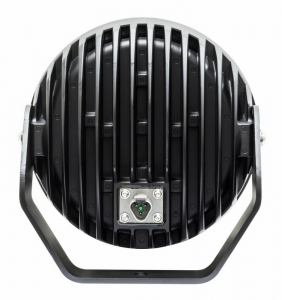 Full Specifications:
Beam Pattern           8 x spot beam optics @ 5°OPT (Optical Projection Technology)
Voltage                      9-48 Volt DC
Watts                         80 Watts
Light Output             7495 Lumens RAW
Current Draw           7.6 a @ 12 V DC
Vibration                   Vibration & Shock to 10G
Operating Temp      -40 °C to +80 °C
IP Rating                   IP69
Ingress Protection   Dust proof and water submersible to 3m. Resists ingress of high                                          pressure cleaning
Housing                     Moulded Aluminium
Lens                           UV Protected Polycarbonate
Bracket                      Painted Steel Bracket or Stainless Steel Bracket
Connector                 Deutsch® Weatherproof
Diameter                   232mm
Weight                       3.8 KG
Instant On                 Yes
EMC Approval           Yes
LED Lifespan             50,000 hours
Colour Temp             5,000 Kelvin
Warranty                   5 Years including lens