Ford have lifted the veil on their go-fast Ranger Raptor pricing: $74,990. This is considerably lower than the many rumours that had been floating around, pinging it around $14,000 more than a Ranger Wildtrak.
What do you think about this price? Too high, or on the money? Let us know in the comments below.
Naturally, this price is still right at the top end of 4WD ute land. Imagine asking something three-quarters of a hundred grand for a ute ten years ago… they would probably punch you, or laugh. Or both.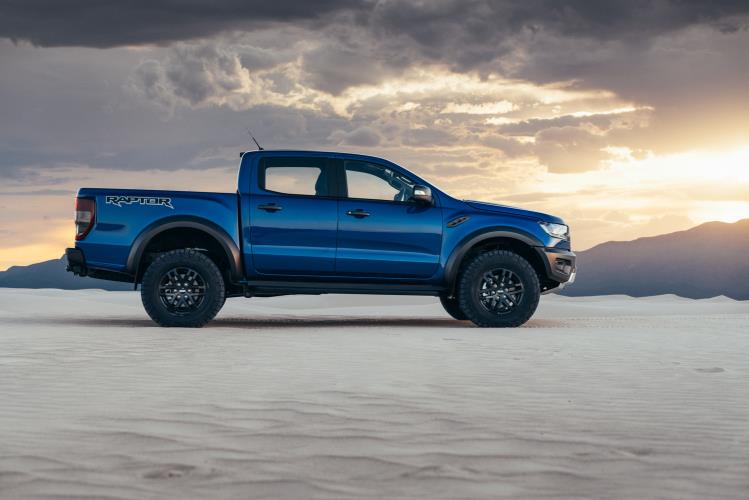 That's not the case nowadays; the ute segment is moving more and more upmarket at a dizzying pace. Volkswagen's V6 Amarok Ultimate currently has the biggest price tag of them all, with a price just below $70,000. This will no doubt be challenged by Mercedes' own V6 X-Class, coming later in the year. Holden's Colorado SportsCat will also be around the $70,000 mark.
So, it's price is up there. But we reckon it's not stratospheric. And when you look at some of the parts that Ford have bolted onto the Raptor, it's actually fairly reasonable. Compared to the many limited-edition utes with some special bolt-ons and decals, the Ranger Raptor does come with some serious engineering under the skin for proper-go fast (and low-range) capability. That skin is modified for a new look, and accommodating a much wider track that the Raptor gets over a garden-variety Ranger. The track is widened through some fairly extensive chassis and suspension modifications: cast and forged aluminium arms up the front, and a Watts-Linkage coil-sprung rear end.
The engine is a 2.0-litre twin-turbo diesel four-banger, making 157kW and 500Nm. To improve the performance from a relatively small engine, it's running through a 10-speed gearbox that will be able to let the engine run at peak performance more often than not.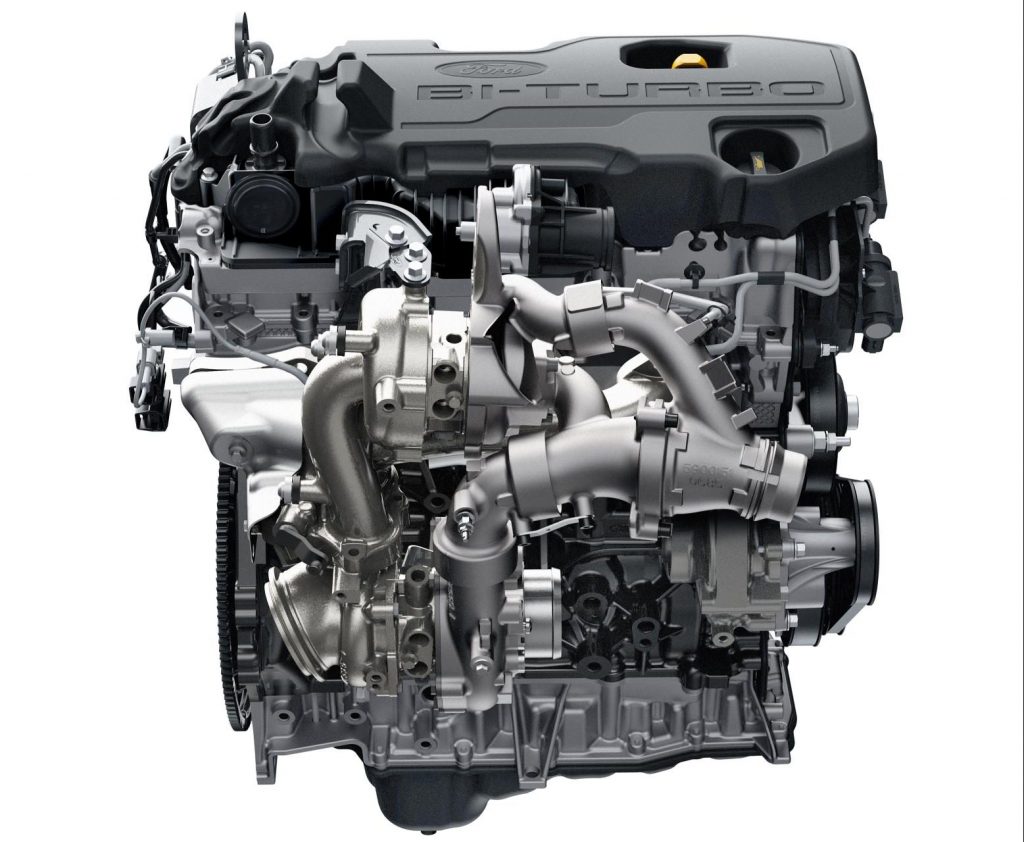 One of the biggest deals is the suspension, and the shock absorbers in particular: specially developed Fox Racing units with an internal floating piston, internal bypass and a fairly monstrous 46.6mm diameter. Plus, these shocks are controlling 285/70 R17 BF Goodrich All-terrain tyres. Proper 33″ rubber off the showroom floor? Let me kiss the feet of the gods.
There is also some special eclectrickery appearing on the Ranger Raptor: Terrain Management System (TMS) that tweaks up the way the vehicle drives according to the terrains. It's already been floating around on the Everest, but like the suspension, it has been specially tweaked for the Ranger Raptor. Modes include Normal, Sport,  Grass/Gravel/Snow, Mud/Sand, Rock and Baja.
When is it available? The date isn't set in stone yet, but it will be 2018. Stay tuned.