Lightforce have always made round lights, right? So when we got the scoop on the brand spanking new Lightforce Striker, we were more than a little surprised when they turned out to be rectangle in shape. Ev, the editor of Unsealed 4X4 just got the first set and went through the unboxing process to show us what they're like. As it turns out, it's hip to be square, have a go at the video:
Rectangle spotlights have been around for the longest time – chances are your dad or granddad had a set of angular spotties on his 4X4 that were made before you were born. A lot of 4X4's came with rectangle lights as a factory extra, and were that shape due to the airflow hassles of large round lights, not to mention keeping them legal behind the bull bar/nudge bar.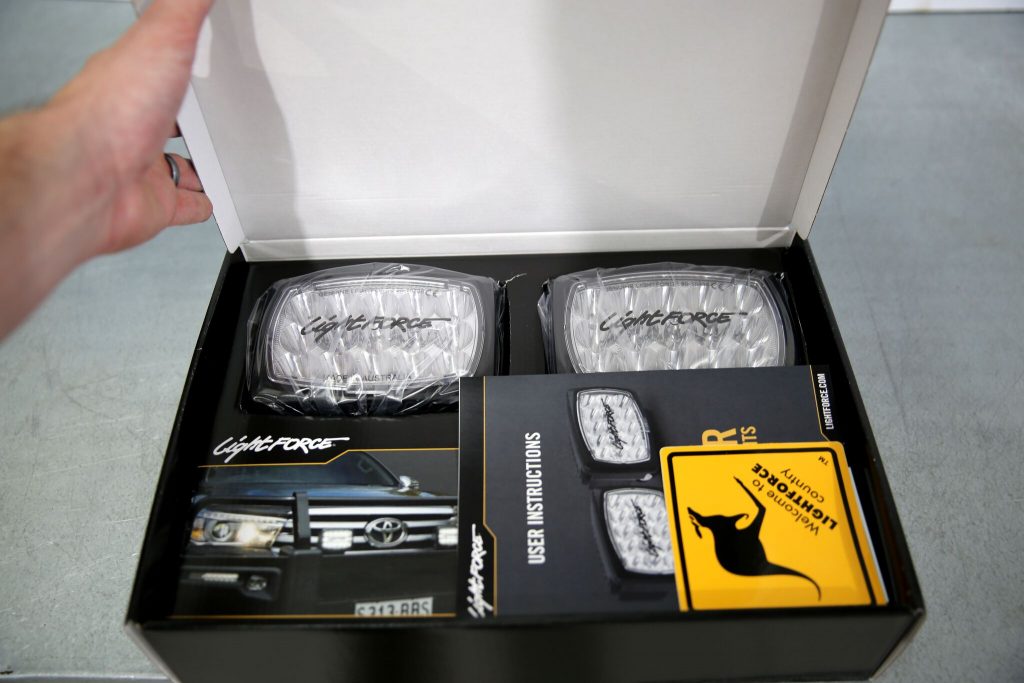 That said, the vast majority of light manufacturers generally stayed with a round style simply because the round reflector was just that much more efficient at throwing light down range than their rectangle counterparts, especially with old halogen globes. The counter to the light throw, was the size. You could fit a pair of rectangle lights just about anywhere – on the nudge bar, in the bullbar, all without completely cutting off airflow through the grille. So as always, there was the usual compromise between airflow, light throw, and size.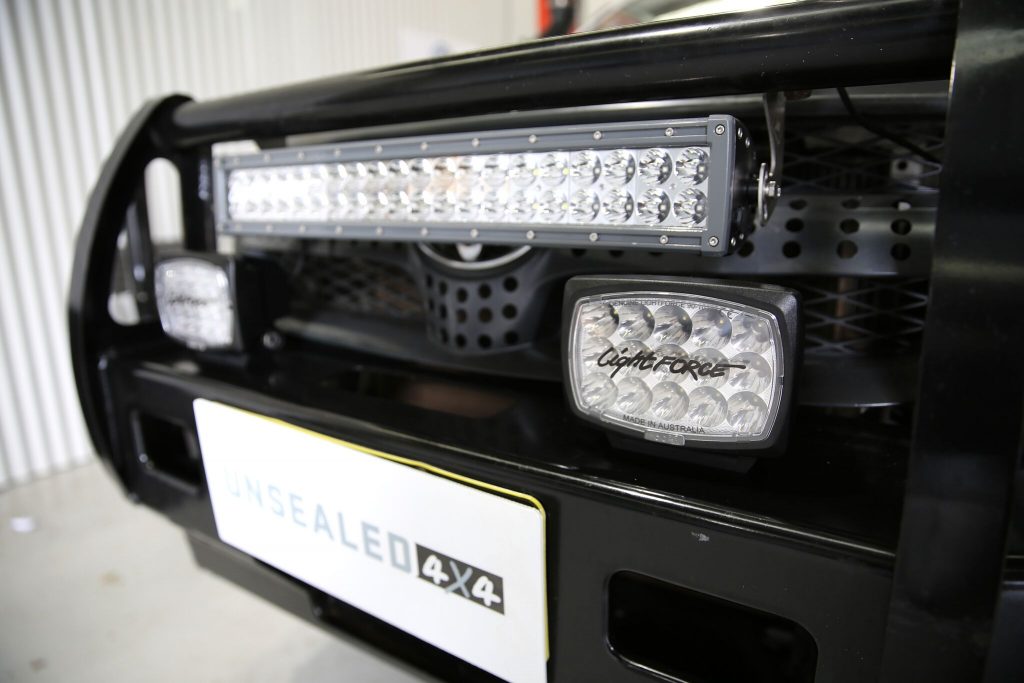 That isn't such a concern anymore with the advent of LED lights. With the Lightforce Striker you have the usual LED with round reflector for each LED, yet they're arranged into the rectangle shape of old. So you retain the good airflow, and ability to mount them just about anywhere, but you still get the benefit of round reflectors.
The Lightforce Striker have a light output of only 60 watts per light, however will push 1 lux out at 754 metres. Not bad when you think about the size of them. They're all made Down Under, feature an IP68 & IP69K water and dust resistance, and are reverse polarity protected. They weigh in at only 1kg per light (including bracket), and have a full 3-year warranty.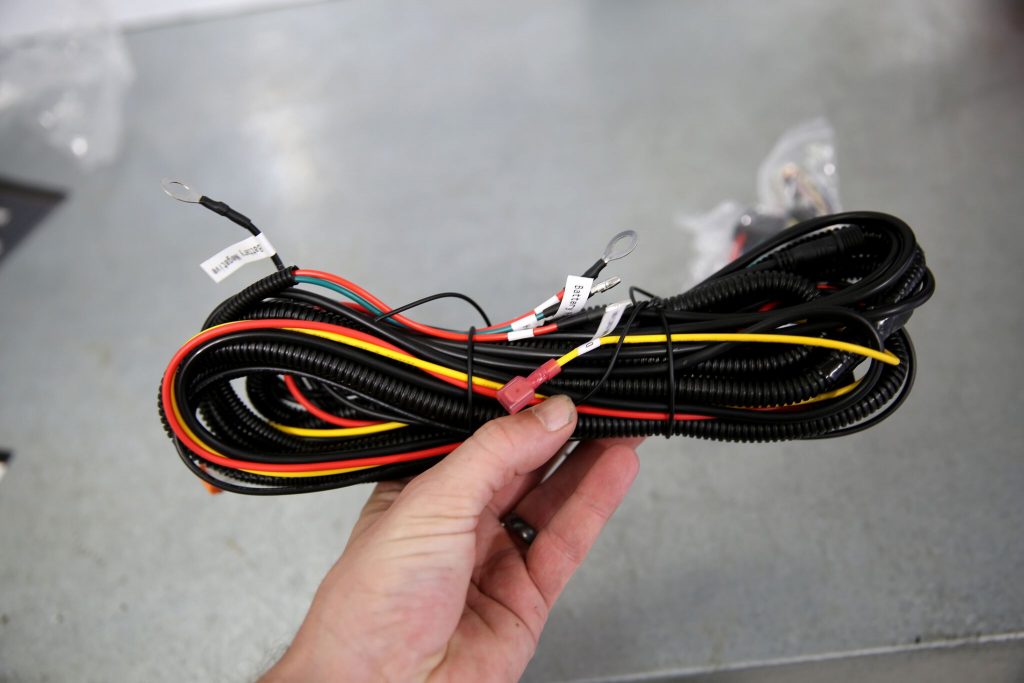 Something not often seen in the market, is that they come with a full ADR approved DIY plug and play wiring loom (no soldering or cutting needed!). So for the base price of $599 for the pair, you're saving about $100 on a loom for them, plus another $150-$200 on having them installed by a professional fitter. It all just works.
Ev will be testing the new Lightforce Striker in an upcoming issue of Unsealed 4X4, so we'll keep you updated on how they go. The new Strikers will be available from Lightforce stockists and dealers from today. As the old saying goes – stay tuned!