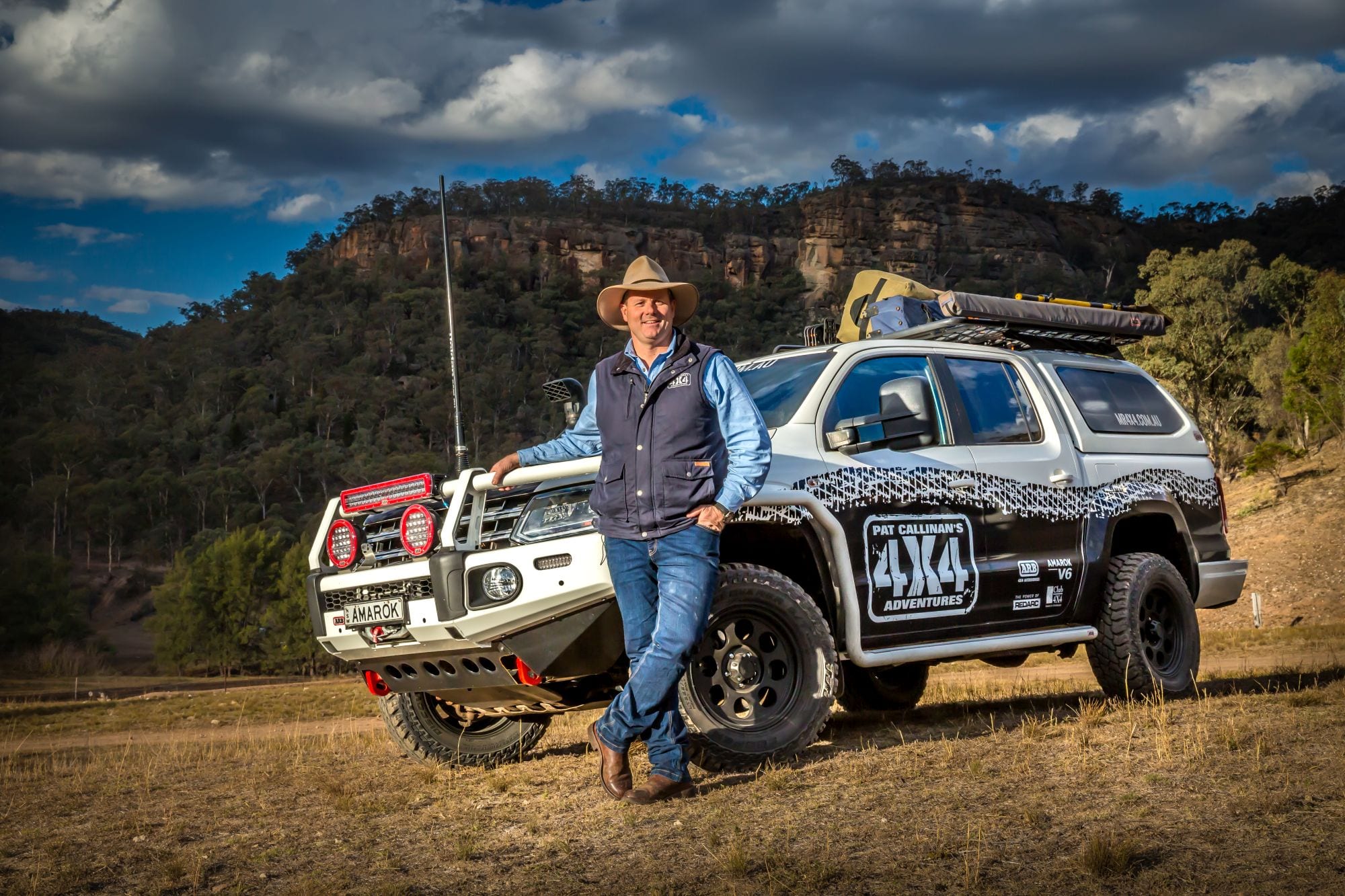 Clear your diary, set a reminder. Season 11 starts on Sunday the 4th of November! Tune in to Channel 10 at 2:00pm AEST to accompany Pat as he adventures from Bylong to the Blue Mountains, some of the most spectacular regions close to a capital city you'll ever find. Pat has invited his good mate and driver trainer John Eggenhuizen from Getabout Training to show us some seldom seen and very spectacular locations not far from Sydney.
Pat and John meet with Bruce Kerney from Bylong Creek 4×4  Park, an off-road haven nestled amongst the sandstone cliffs. Pat really tests the Amaroks and his own skills out on some 'interesting' tracks around the property and imparts a few cooking and tech tips over night.
The drive takes them up Blackfellows Hand Trail up on the Newnes Plateau via a couple of side tracks John shares, before the last stop at Dargan's Creek.
There's plenty of off-road excitement this season and the scenery is stunning.
Episode One will air on 4/11/2018 with episode Episode Two – 11/11/2018 and Episode Three – 18/11/2018.
Tune in to Channel 10 at 2:00pm AEST on Sunday the 4th of November and check it out for yourself!