Byron Bay is a lot of things, but it's not a 4X4 paradise. Or is it?
We all know you can find a mighty fine turmeric chai latte in Byron, but 4X4 tracks are a bit thin on the ground. Right? Wrong. There are loads of great tracks and some really cool outdoor (and underwater) activities – you just need to know where to look. The beaches of Lennox Head are a fine place to start – just keep an eye out for a Hemsworth or two. But head a little further north and there's an unassuming island just 400 metres offshore that boasts a massive colony of turtles. You can swim or kayak out there, stick your head underwater and it's simply paradise.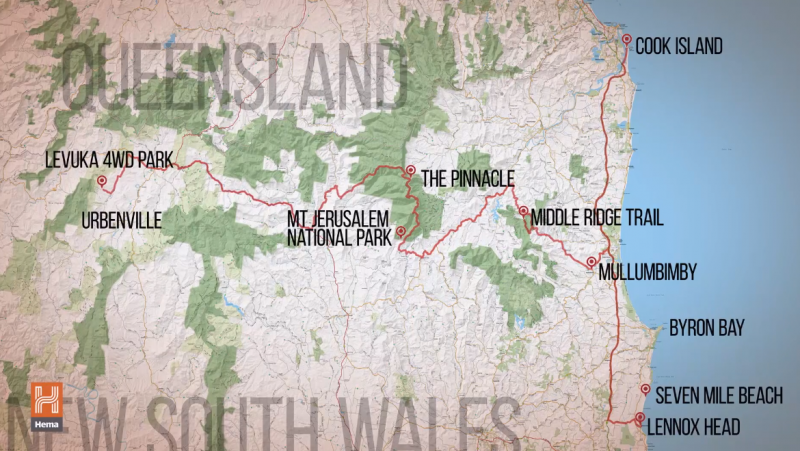 But that's not the half of it. There's a lookout I'm keen to show you that you might think you know, but you probably don't. It's called The Pinnacles, and if you stop at the viewing platform, you've missed it. Clamber over a fence and go for a steep 40 minute bushwalk, and you're getting warm. Oh, and for effect, do it at sunrise. It's one of the finest lookouts in Australia, and was created by an ancient volcano.
But the adventure is just warming up. Want slippery, muddy 'rainforesty' tracks? We visit a 4X4 park that's down to earth awesome, with as many challenges as you want. Plus some cool waterfalls on its doorstep. This one is definitely worth the watch.