The Sydney 4WD and Adventure Show has kicked off today in Eastern Creek! If you're heading into the show today or over the weekend, there are some great prizes up for grabs! Check them out below:

The Adventure Chest of Prizes includes a bunch of 4WD, camping gear and more! Tto enter, all you need to do is enter on the iPads at the main entrance to the Show! One lucky winner will take home the Adventure Chest of Prizes, which includes: TJM Compressor and Large Recovery Kit, new set of front and rear Supa Fit Seat Covers, a Flashlube Catch Can Pro Kit from Terrain Tamer, a RedArc solar blanket, Hema HX-1 device, Oztent RS1 swag, Engel 38litre portable fridge and $1500 worth of insurance for your 4WD from Club 4×4 Insurance. The total prize pool is over $6,500! Plus you'll be able to get your free six-month digital subscription to Pat Callinan's 4X4 Adventures magazine when you enter.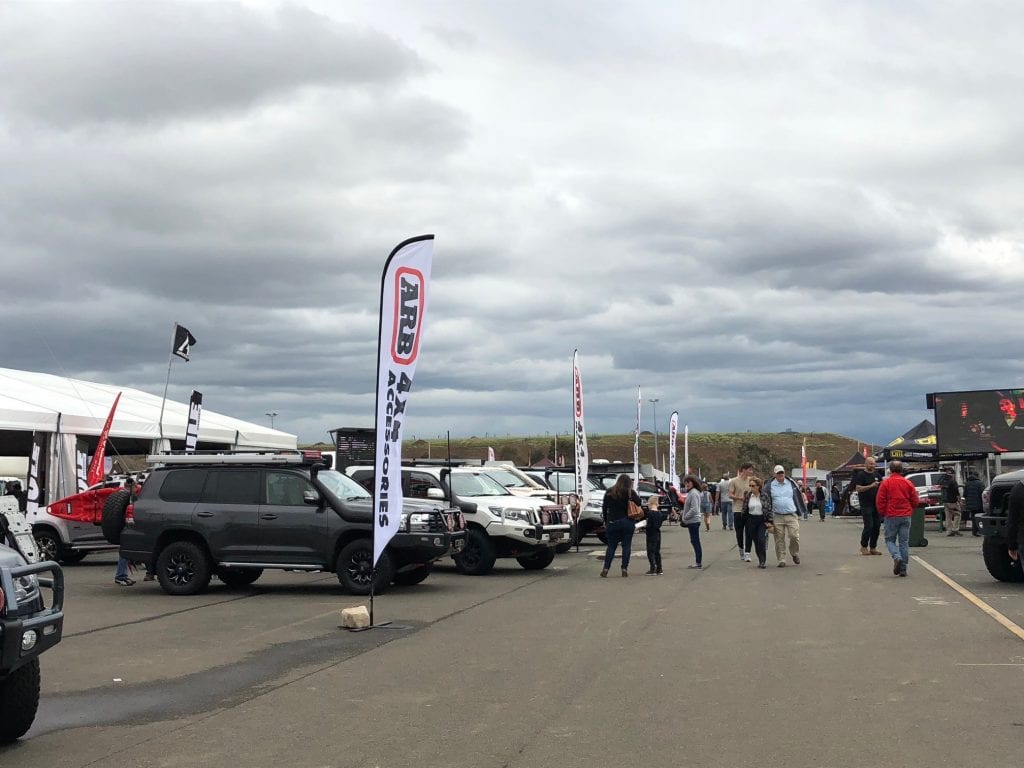 If you happen to buy your tickets online (you can grab them here), you'll also go into the draw to win yourself a Darche Adventure Pack valued at $1300, which includes the revolutionary Air-Volution tent, two Darche 260 Camp Chairs, and the Traka 1200 table.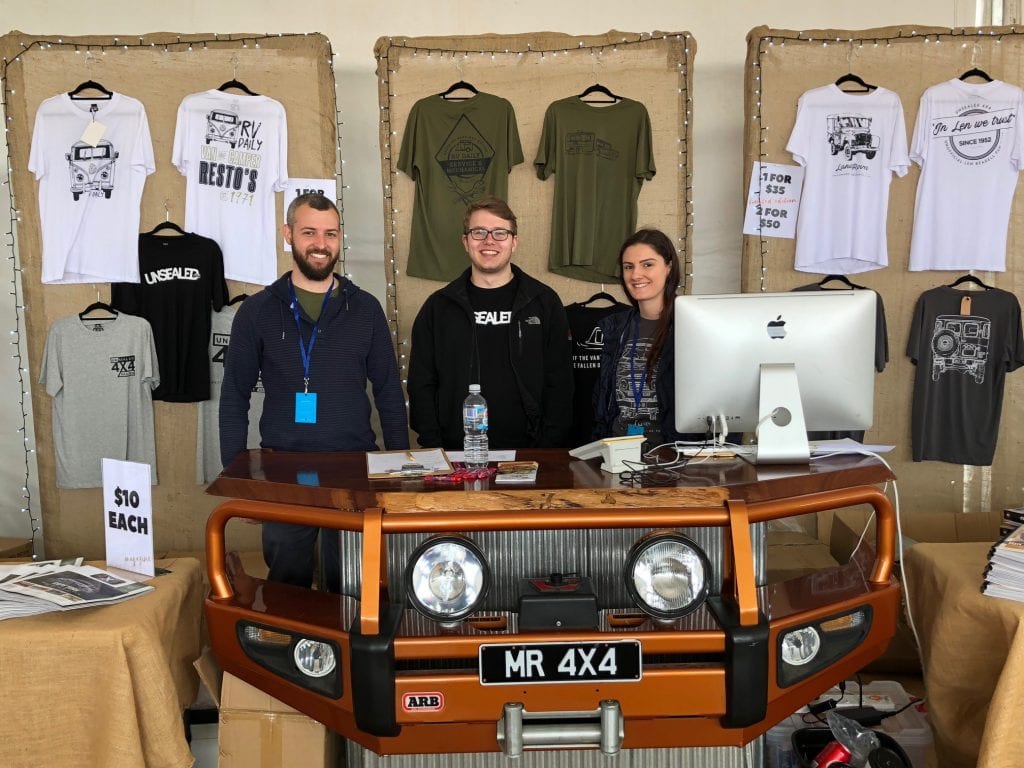 Over on the main stage, there will be a bunch of informative talks with Pat, Evan and Scotty for Unsealed 4X4 and Pat Callinan's 4X4 Adventures, and while your're at the main stage, right next door you'll be able to get your hands on some awesome T-shirts – yep, finally the Unsealed 4X4 and RV Daily merch is here, plus you'll be able to see Project Rusty in the rust  …er… flesh!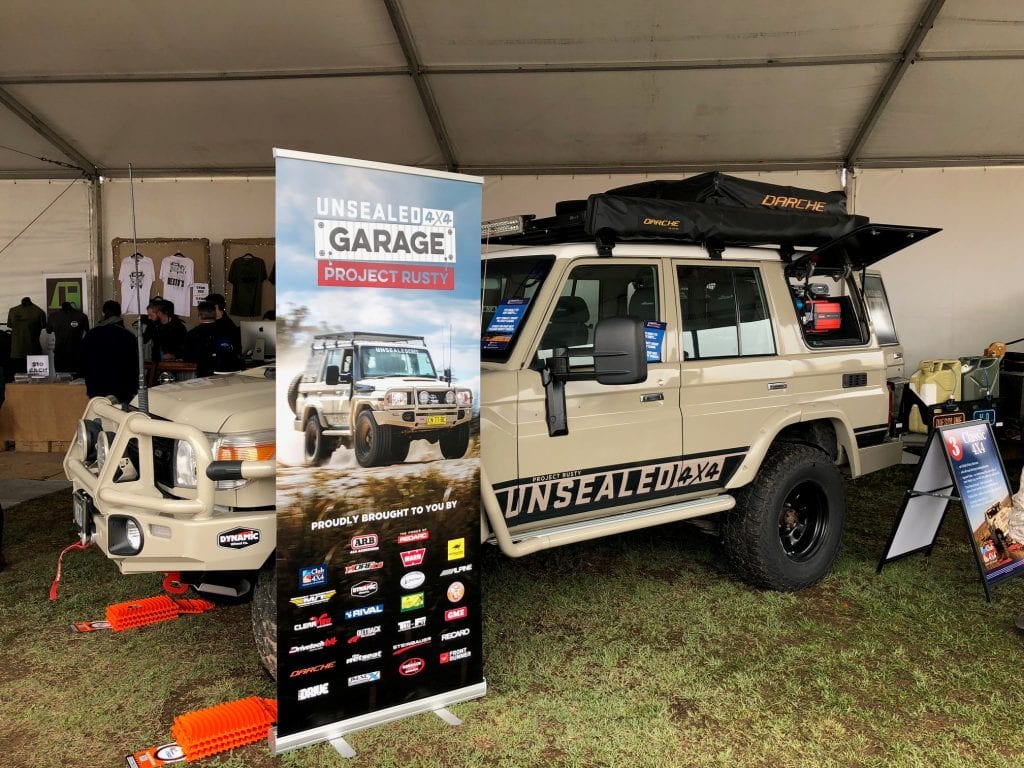 The exhibitor stands will be bigger and better than ever, plus there will be some fantastic demonstrations in the Jayco Sydney Super Display, as well as the 4WD test track, Land Rover Terrapod, and the Ultimate Rock Sports championship on Tough Dog Mountain.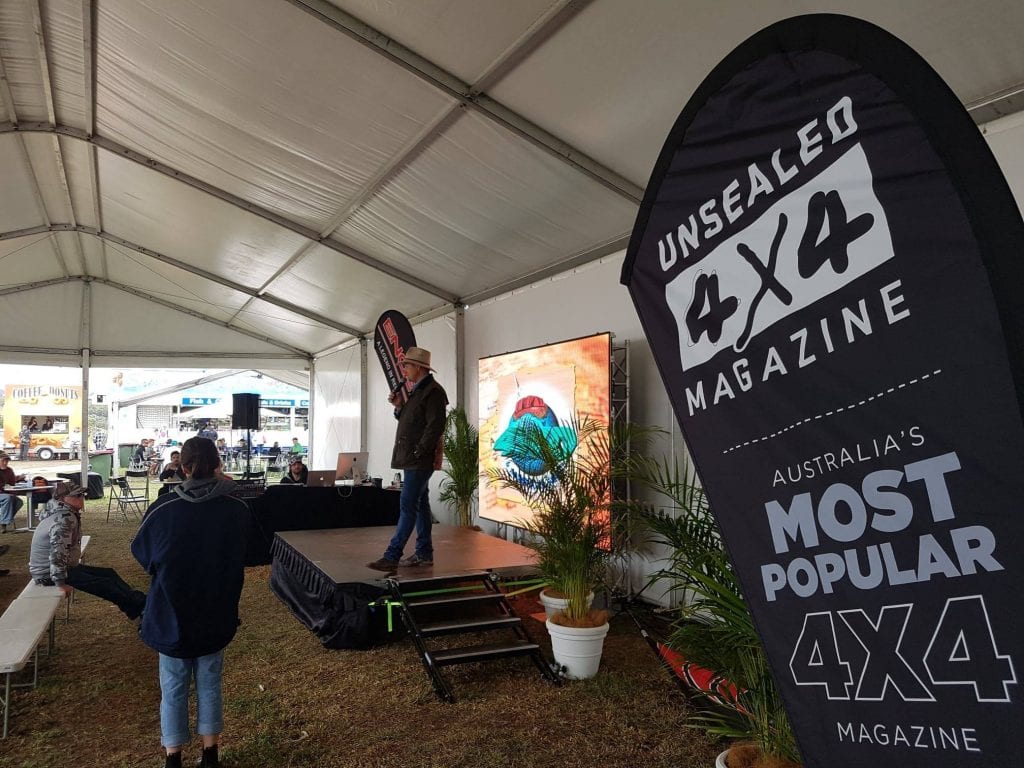 So make sure you get along to the 4WD and Adventure Show, which kicked off today, as there are some great prizes up for grabs!