We've reached the end of the Season 10 countdown as we're coming up to the second episode of the new series and need to choose a winner for the final weekly competition. What a week it was, some beautiful and moving family moments were shared with our final competition.
Prize for this week is 5 nights' accommodation at Eurong Beach Resort, Fraser Island in a two bedroom superior apartment with return vehicle ferry transfer. You read that right, it's a family holiday worth over $1,400! Runners up receive a one year digital subscription and a $50 United Cellars Gift Card.
The final winner for the weekly competitions is…
Kelly Skewes
"We recently did 6000km in three weeks with 2 year old and 4 year old boys. We went from SE Qld to Cameron Corner down to Adelaide across the Great Ocean Rd and back up the east coast home in our cub camper. We had a blast and we love that our kids are getting to see so much of our beautiful country. The boys loved having a campfire and always looked forward to cooking marshmallows with Daddy before bed. We would love to be able to show them more of Australia and take them to Fraser (and this mumma likes the sound of some luxury in a hotel room for a change!)"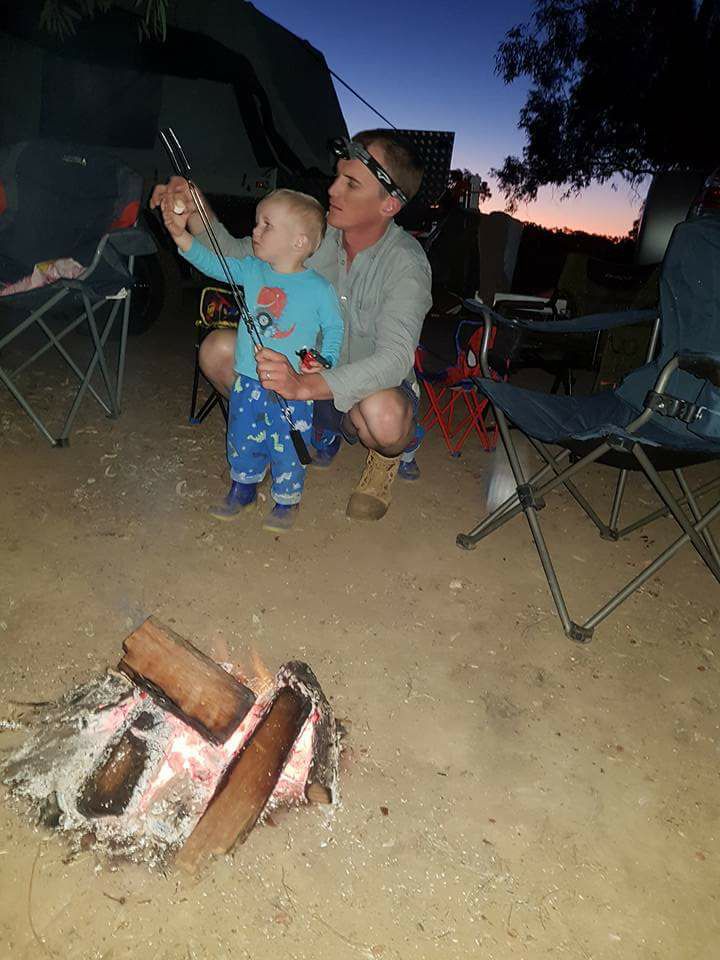 Runners up:
Bel Moore
"Mt Buller day trip on the way back from the great ocean road to Sydney! Son's first time at the snow, and At 30 weeks pregnant, I rode a tobbogan and walked up that damn mountain as dad had just had spinal surgery so the little one didn't miss out on playing in the snow. Unfortunately the day ended with a rouge tobboganer taking him out on the walk back to the car and he broke his collarbone. A good reminder to have a well stocked Med kit (and a nurse mum) so you can get back to the closest hospital that actually has an X-ray machine. Even if things don't go to plan, we still look back and are glad that we got to spend time together 

"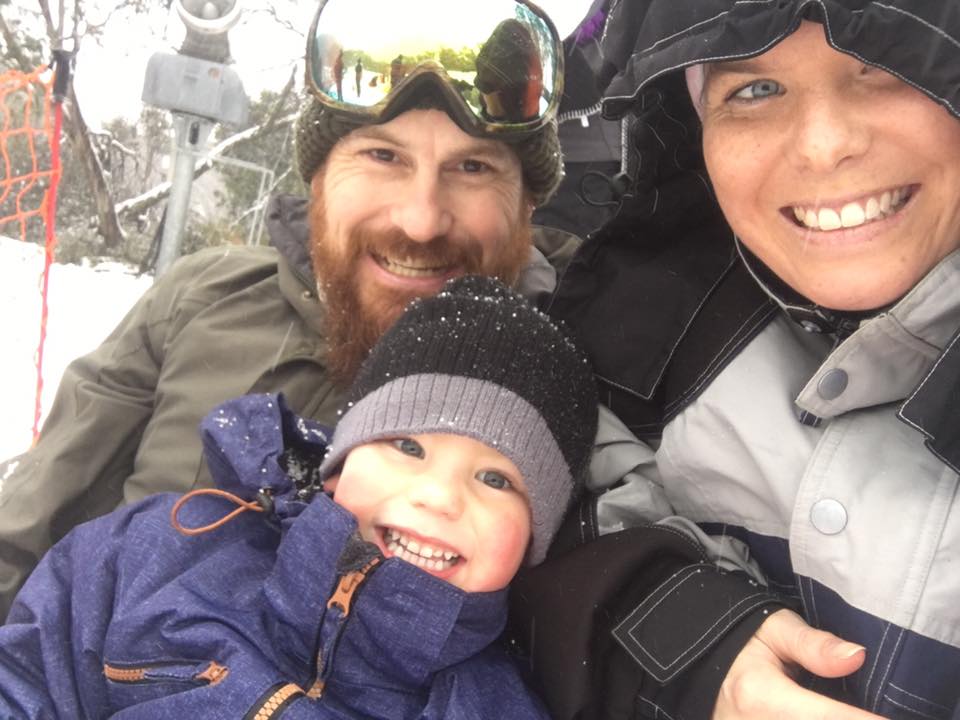 Cindy Dagger
"One of my favourite pics and memory of my boys….I even got a smile out of the dog. We loved adventuring around in our van seeing new places. The boys have grown now and the van is sold. Would love to recreate the old days and get the family back together for another trip and see Fraser is. It's always been on our bucket list but we never quite made it."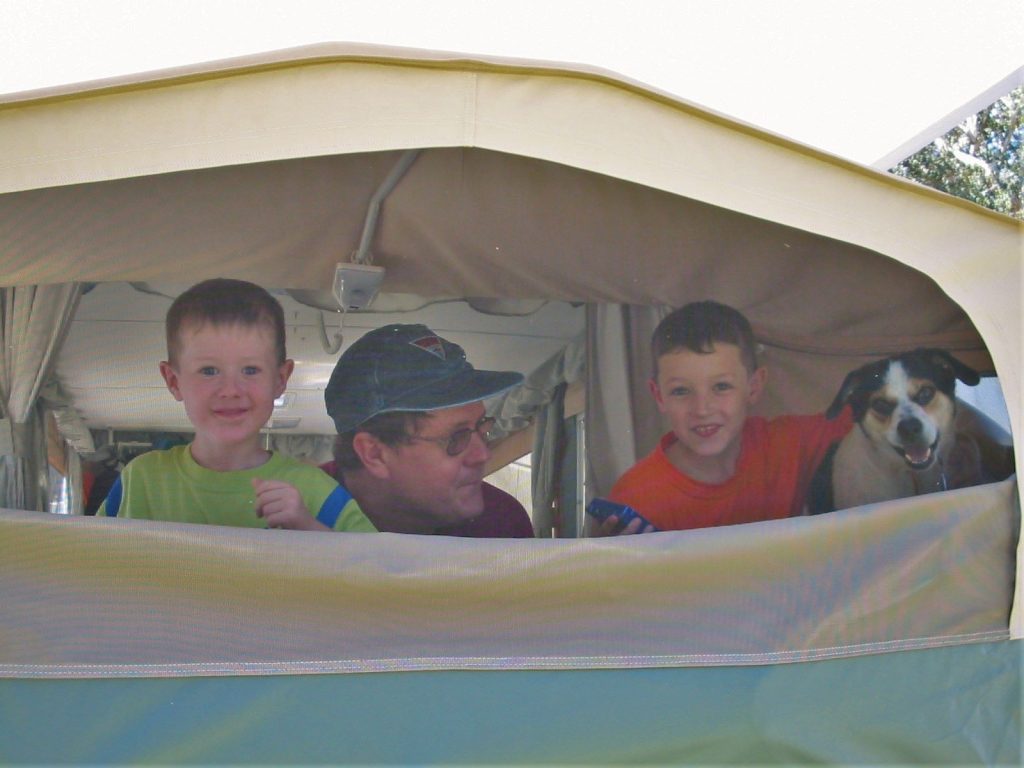 Ashlee Maree
"My husband and I took our 9 week old daughter on her first month long camping trip up to QLD and back. Along with our 15 month old it was certainly an experience! Can't wait for the next big trip. This photo was taken at the free camp site at Calliope , QLD. It marks the first trip we have done as a complete family."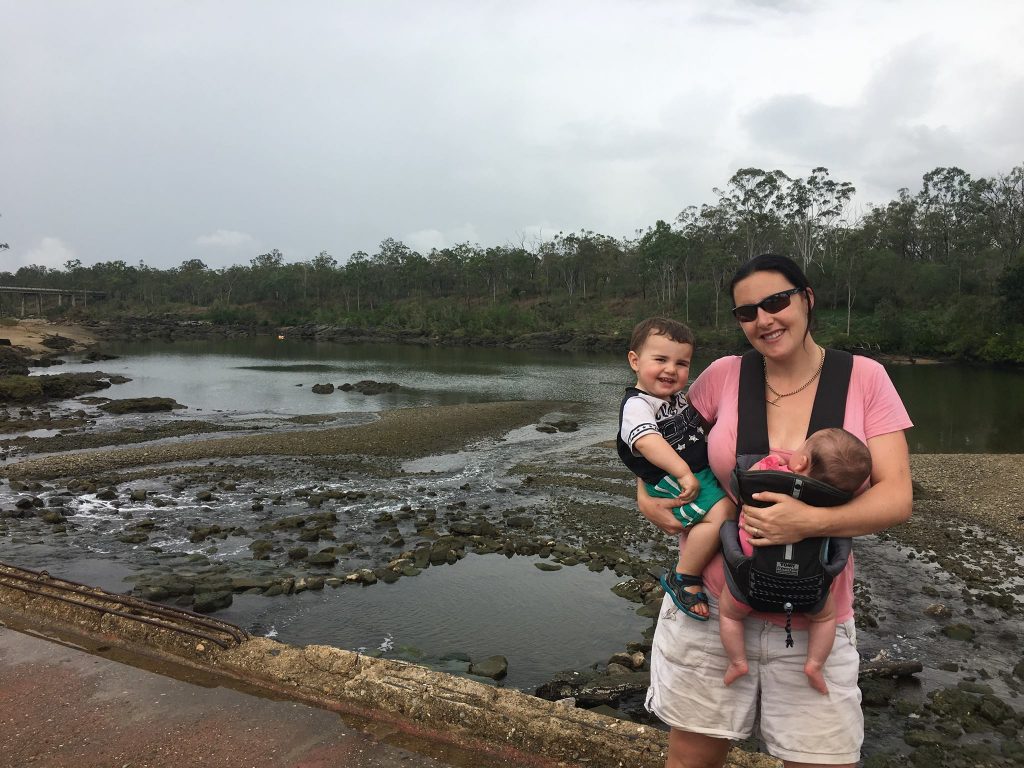 Notable mentions:
Michelle Pullen
"My daughter and her cousin playing at sunset on Cable Beach, Broome. This was just one of the many memorable family moments on our 16500km, 9 week half lap of Oz."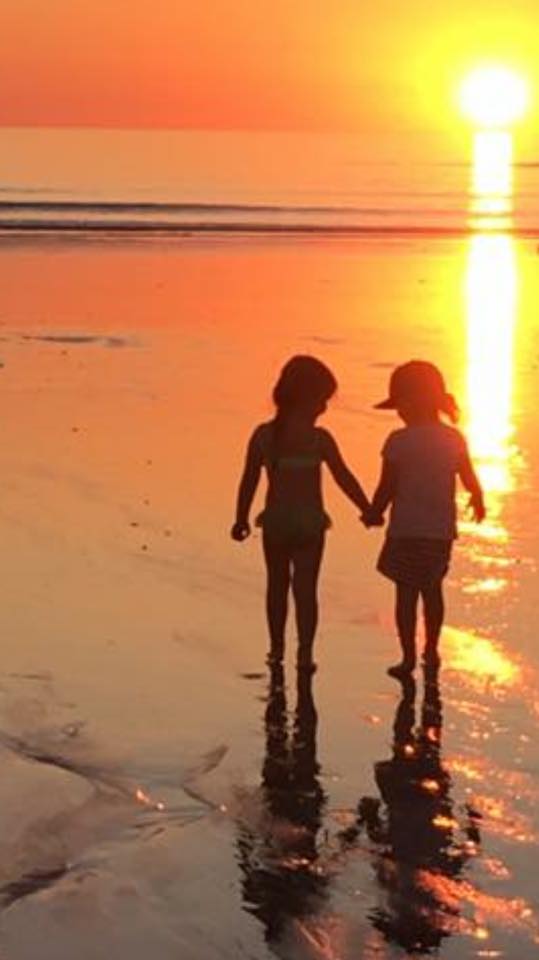 Cameron Lyons
"One of of best family moments exploring our local tracks at Fitzroy falls and deciding to expand our travels with big trips planned around Australia as we also have twins on the way and would love to head back to Fraser and do some more exploring with our ever growing family"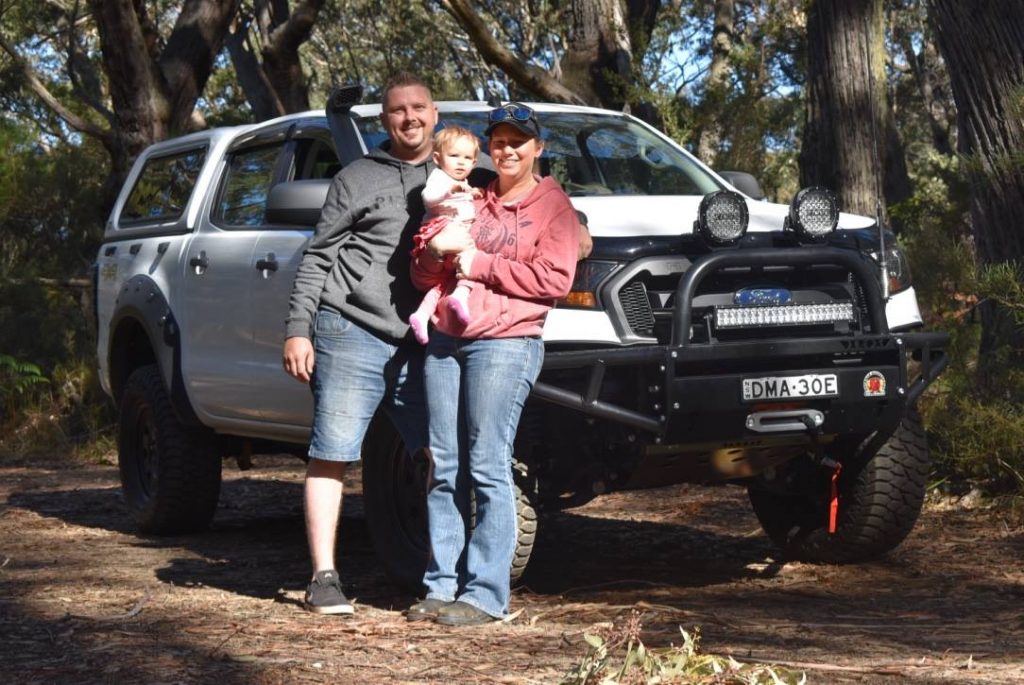 A huge thank you to the team at Kingfisher and Eurong Beach Resort who made this final weekly Facebook competition so amazing. On behalf of the Pat Callinan Media team, we hope with winner Kelly and her family truly enjoy themselves.
Thank you to everyone who participated throughout the Season 10 countdown and we hope you enjoyed it! Be sure to check out Season 10 on TEN every Sunday at 2pm.