You get what you get and you don't get upset. Anyone who has been within ear shot of a primary school aged kid has no doubt heard that phrase about a million times. It's normally used to justify sub-optimal portion sizes of ice cream for dessert; Or carrot sticks in the lunch box instead of the long-coveted Burger Rings. But we haven't gathered you here today to chew your ears off about lunch snacks and childhood injustices. We're hear to talk Roadvision's latest release of driving lights, and why we think they're an absolute game changer.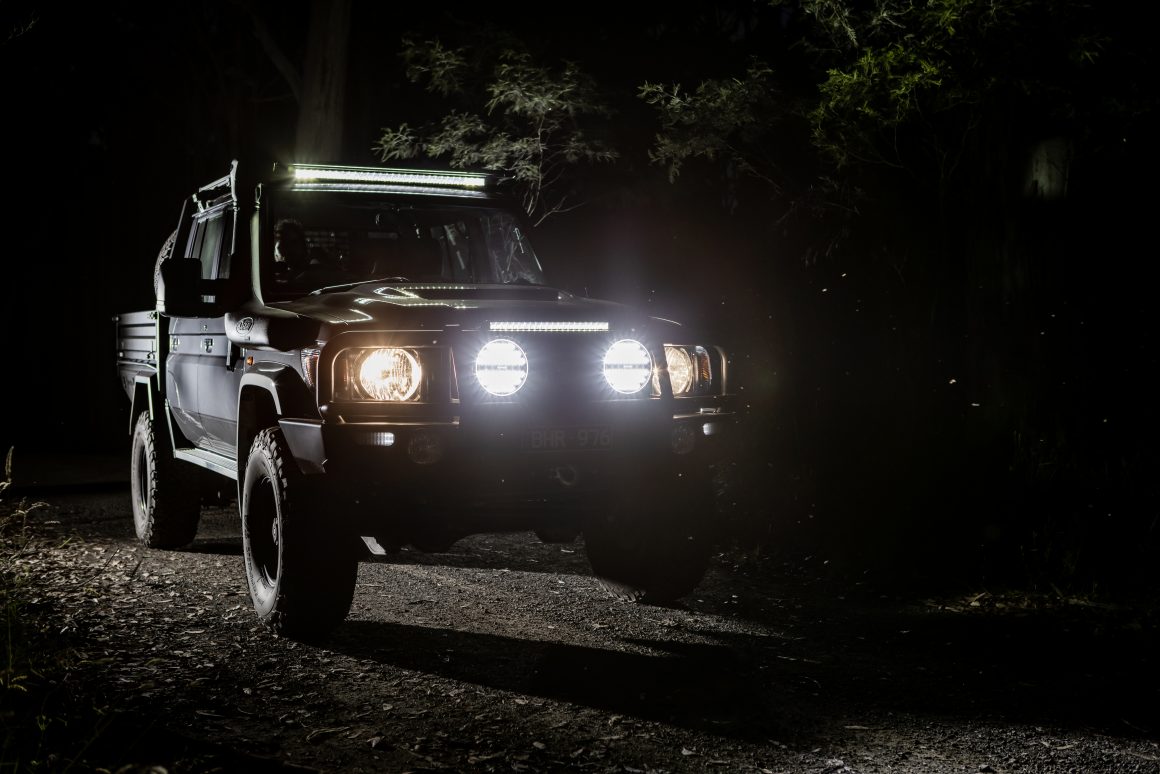 One Size Doesn't Fit All
There's no one way to go camping. No one style of 4×4 tracks. No one speed limit on all outback roads. And there's certainly no one budget 4×4 owners have when it comes to kitting out their 4×4 with the accessories they need. Vehicle manufacturers have known this for years. It's why they not only offer different types of 4x4s. But different spec levels within those too. Some customers might need all the bells and whistles, while others are after. A rugged work ute with less features to break. It seems crazy in hindsight that so many accessory manufacturers just make the one option for all of their kit.
The thing that Roadvision have done that has absolutely blown us away is actually give the consumer options. Not just a top-tier and a cheaper version. But bonafide differences depending on your needs, tastes, and budget. It's basically unheard of.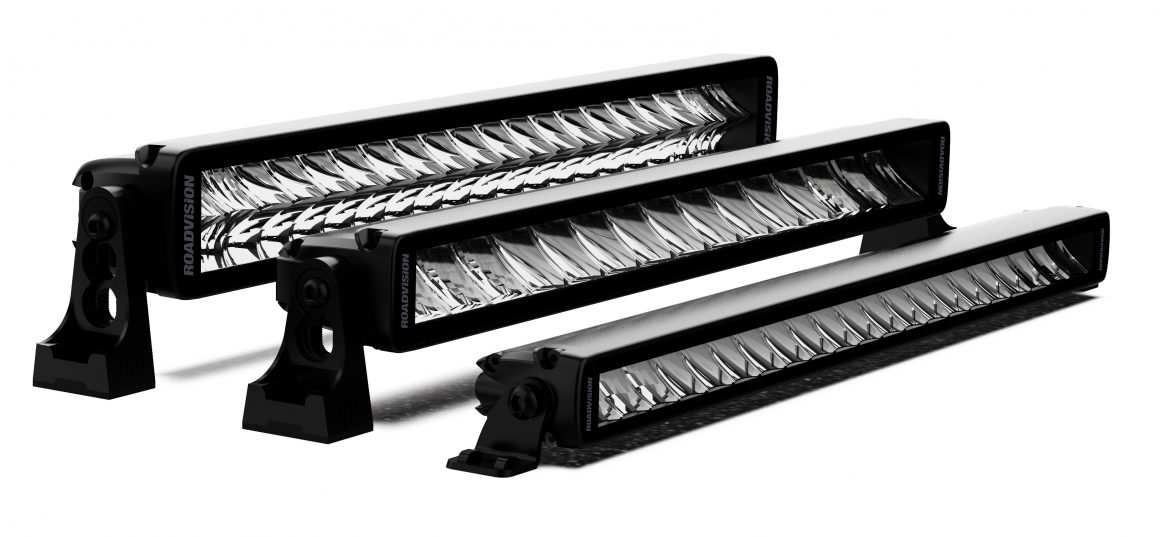 How Do They Stack Up
It's hard to compare like for like with Roadvision's new Stealth range as it's not just one product. It's divided up into 4 different products between three light bars and the round driving lights. Then about a million more sizes depending on what you've got to work with. 
Their Slimline S40 light bar is their long distant offering and the one we'd be eyeing off if we were heading out to the wide open roads of the outback. With a reduction in short range intensity the S40 range throws all its effort into long distance with 1 Lux at 918m and maximum penetration way out to 1800m. When you're doing 110km/h on outback dirt roads at night that's going to mean you can not only spot dips and turns in the road with plenty of time to stop; But will also mean you've got ample time to spot skippy standing track side so you can knock off some pace and avoid him. If you've ever spent hours straining to see right on the edge of your light bars distance you'd know just how taxing it can be! 
If you spend your weekends doing slow-speed night runs or are after plenty of light in winding switchback roads like the Vic High Country then you'd probably steer more towards the S52 range. With similar blacked out looks and slimline design as the S40 it's a compact unit that would tuck in well in front of roof racks or in modern bulbar designs without much room for accessories. That's where the similarities end though. The S52 is all about that short term grunt punching out 30% more output than the S40 thanks to the increase from 3 watt OSRAM LEDs to 10 watt units. That gives a huge 19463 Lumens of total output in a short and wide range.
If you've got more room and deeper pockets their twin row S70 is designed with one thing in mind. Maximum light. For our needs this would be our pick. More short distance light than the S52, more long distance light than the S40, the S70 is an absolute powerhouse. Featuring a massive 100 3 watt OSRAM LEDs the S70 punches out a huge 27,500 total Lumens. To put that in perspective, that's nearly 40% more light output than some of the biggest players on the market. It's a maximum beam distance of over 2 kays, and 1 Lux at 1118m. You'll have to excuse all the figures and numbers but they're seriously impressive!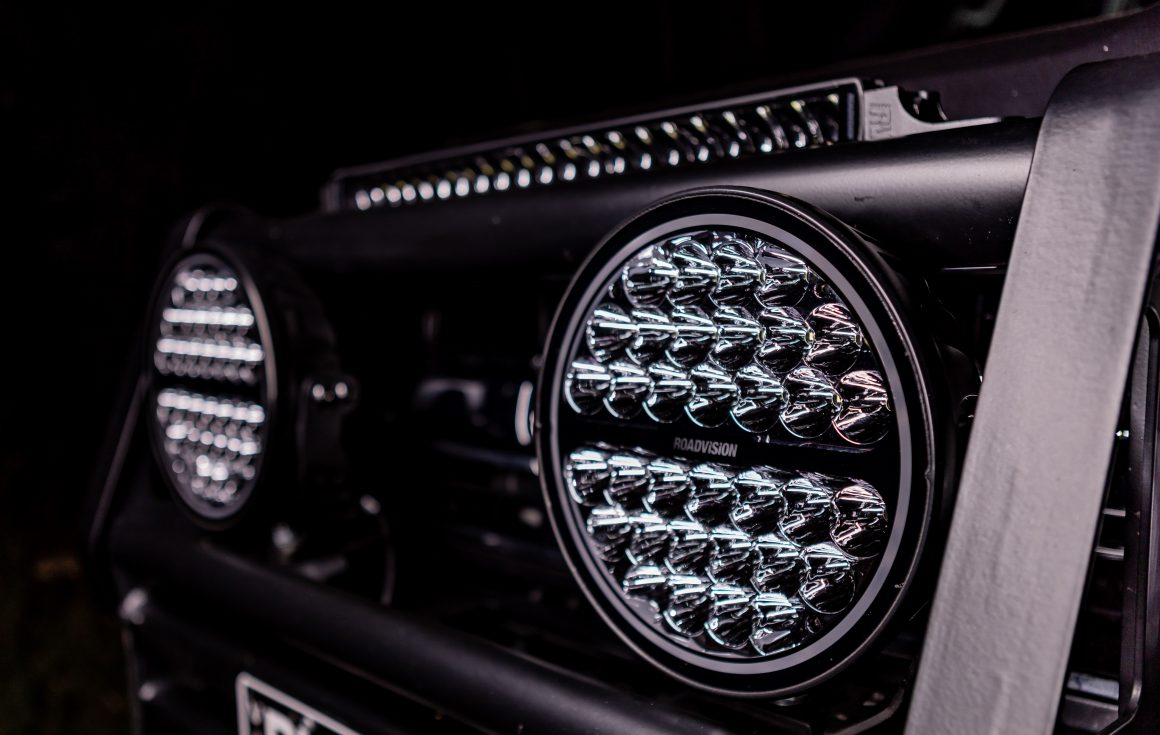 Image Is Everything
As much as LED light bars might be the bees knees when talking specs it's hard to argue against a set of trick looking round driving lights up front. Dubbed the S7 and S9, the two sizes are unsurprisingly 7 and 9in respectively. Ideal for compact 4x4s like Jimny's, or those with little space in the bull bar hoops; The S7 pushes out a reasonable 10,260 lumens and 1 Lux at 892m when fitted up as a pair.
The big brother S9 bumps that out to an impressive 20,970 Lumens and 1 Lux at 1289m so would definitely be the product catching our attention. If you paired a set of S9s up with an S70 52in bar on the roof you'd be able to run your own amateur xray clinic on the side just for the sheer amount of light output you'd have. Both the S7 and S9 have been designed to look the business too. Both feature blacked out hardware, a modern bezel design with sleak brackets, and a trick halo style daytime running light. Hey, sometimes looking good is just as important as working good right? 
Look, we'll be frank with you. Roadvision haven't revolutionised anything based on specs or design. They're a solid, well-built lighting setup with good specs, decent pricing, and sleak styling. But they're the first company we've seen to offer different options based on your needs, and not just a new or old sort of design. As more and more people get into 4WDing, and more and more people build 4x4s specific to their needs it's something we hope to see more of in future.
Quick Links
If you're keen to see the full lineup of Roadvision kit click the link below
Or to arm yourself with all the tools for outback travel see our guide below