2018 Toyota Fortuner, now $5,000 cheaper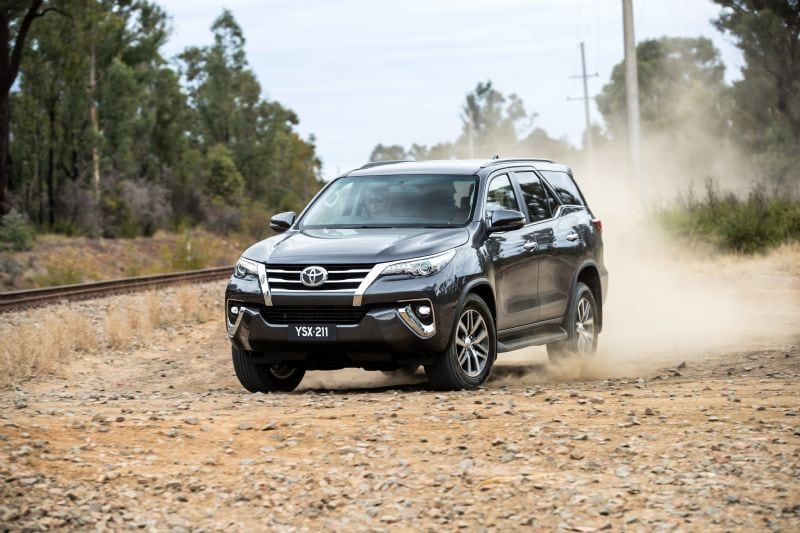 When it comes to 4X4 sales, Toyota is an absolute giant. Sure, the Ford Ranger is looking like it might pip the HiLux. But look elsewhere: Prado, LandCruiser, even 70-Series are all pretty big volume sellers. But there is one anomaly here: the Fortuner.
Based on the long-time dominant HiLux, many thought the Fortuner was a shoe-in for more market-leading sales. But that simply wasn't the case: Isuzu's MU-X had some hard-fought market share that wasn't budging, and Mitsubishi's Pajero Sport looks like just too good a deal to go past.
There was definitely a bit of 'Toyota Tax' with the Fortuner's pricing, which must have steered many away and into the cabins of other vehicles. Aside from being a good vehicle, the Fortuner has been a bit of a sales flop, especially by Toyota's standards.
By the end of September this year, Toyota has shifted 1,960 Fortuners. That's compared to 2,311 Trailblazers, 5,892 MU-X and 5,489 Pajero Sports.
Which mid-sized 4X4 wagon is the best? Check out the Unsealed 4X4 Mid-Sized wagon of the year awards to see their verdict.
In an attempt to remedy this, Toyota have brought on a solid reduction in price on the Fortuner, across the board. Middle-spec GXLs get a deduction of $5,500, where the GX gets a $5,400 slice. The top-spec Crusade, which only comes in auto, gets a $5,000 reduction.
To sweeten the deal even more, the 2018 Toyota Fortuner will also get a bit of extra spec thrown in. The GXL will score keyless smart entry and start, roof rails, reverse parking sensors, fog lamps, colour MID, privacy glass and downhill assist control.
The high-spec Crusade has inclusions like a leather-accented interior (fawn or dark brown), power tailgate, climate-control air-conditioning, bi-LED headlamps, 18-inch alloy wheels (including the spare), 220V socket and a power-operated driver's seat.
2018 Toyota Fortuner Pricing
| | | |
| --- | --- | --- |
| GRADE | PRICE | CHANGE |
| GX manual | $42,590 | $5,400 |
| GX auto | $44,590 | $5,400 |
| GXL manual | $47,490 | $5,500 |
| GXL auto | $49,490 | $5,500 |
| Crusade auto | $56,990 | $5,000 |
Options:
Premium paint (all grades) $550
Premium interior (GXL) $2,500