Ford has announced pricing for their incoming 2019 Ranger utes, which will be available in Australia towards the end of this year.
Let's get down to brass tacks, starting at the top end of town: It's a $1,000 bump in price between the equivalent 3.2-litre Wildtrak between 2018 and 2019: $61,790 to $62,790 (both auto, a manual gearbox costs $2,200 less). Step up to the new 2.0-litre engine and 10-speed gearbox, and you've got $63,990 to spend.
The next level down is the XLT, which comes with a $55,990 price tag as a dual cab manual. Keep going down the list, and the cheapest dual cab is the XL: $47,990 for a 2.2-litre auto, or $47,890 for a 3.2-litre manual. The cheapest 4X4 is an XL single cab cab-chassis 3.2-litre manual, for $41,890.
For information about Ranger Raptor pricing, check out this story.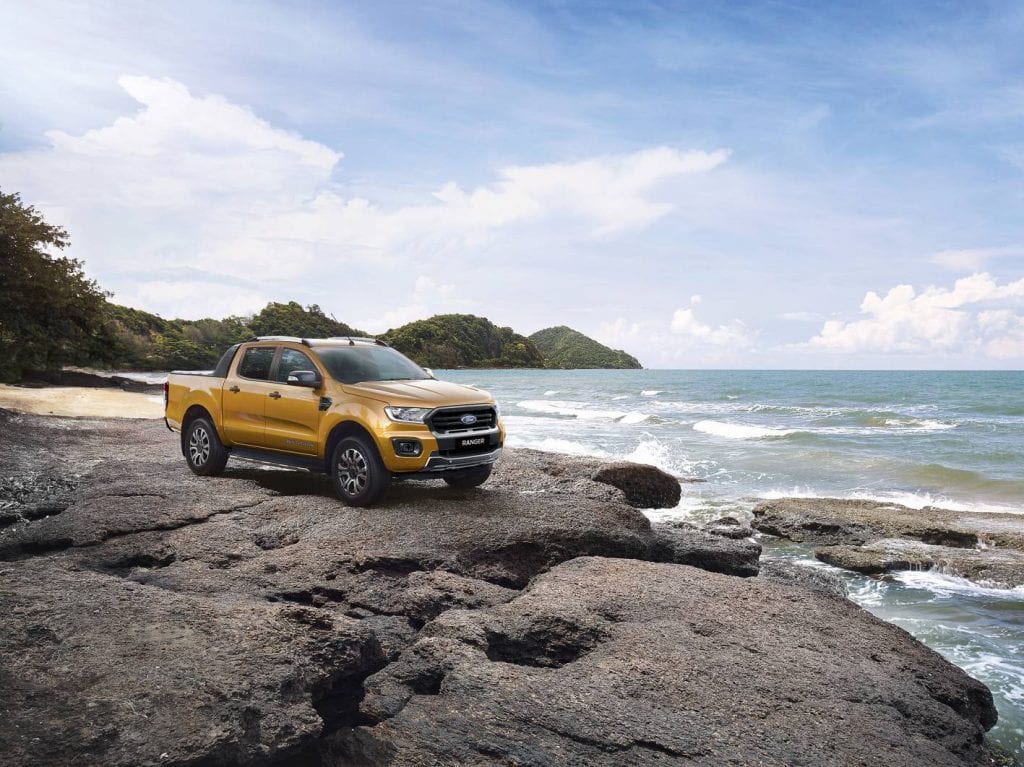 So, it's more expensive. But what extra gear do you get for your money? A bit, in fact. There's a heap of new safety technology available on higher-specced Rangers, as well as the new 'BiTurbo' engine and 10-speed gearbox. Ford promises a new and improved suspension setup, as well as more refinement in the cabin. Interestingly, punters will be able to opt for the current 3.2-litre engine if they are more of a fan of cubes over twin-turbocharging and cutting-edge technology.
The 2.0-litre twin-turbo diesel engine uses an integrated intake manifold and makes more power and torque over the 3.2-litre engine. Running through a 10-speed gearbox, it will no doubt have the edge in performance. There is certainly something to be said for cubic centimetres, however, especially in the application of a hard-working 4X4.
There is also a new warranty as well: five years and unlimited kilometres, along with an offer of fixed price servicing, free map updates and a 'Low Price Tyre Guarantee', whatever that means.
What do you think about the 2019 Ford Ranger Pricing? Are the increases in price worth it?
2019 Ford Ranger pricing  – 4×4
4×4 XL Single C/C 3.2L MT
$41,890**
4×4 XL Single C/C 3.2L AT
$44,090**
4×4 XL Super C/C 3.2L MT
$44,390**
4×4 XL Super C/C 3.2L AT
$46,590**
4×4 XL Super P/up 3.2L AT
$48,090**
4×4 XL Double C/C 2.2L AT
$46,090**
4×4 XL Double P/up 2.2L AT
$47,590**
4×4 XL Double C/C 3.2L MT
$46,390**
4×4 XL Double C/C 3.2L AT
$48,590**
4×4 XL Double P/up 3.2L MT
$47,890**
4×4 XL Double P/up 3.2L AT
$50,090**
4×4 XLS Double P/up 3.2L MT
$49,190**
4×4 XLS Double P/up 3.2L AT
$51,390**
4×4 XLT Super P/up 3.2L AT
$56,190**
4×4 XLT Super P/up Bi-Turbo AT
$57,390**
4×4 XLT Double P/up 3.2L MT
$55,990**
4×4 XLT Double P/up 3.2L AT
$58,190**
4×4 XLT Double P/up Bi-Turbo AT
$59,390**
4×4 Wildtrak Double P/up 3.2L MT
$60,590**
4×4 Wildtrak Double P/up 3.2L AT
$62,790**
4×4 Wildtrak Double P/up Bi-Turbo AT
$63,990**