CTEK the leading global brand in battery charging solutions has launched the CS FREE in Australia, the world's first battery charger and maintainer with revolutionary Adaptive Boost technology. 
It's this Adaptive Boost technology that allows the innovative new charger to get a flat battery going quickly and safely – without the need for plugging into mains power, making it the perfect portable charger for even the most remote adventure. The CS FREE features an internal lithium battery that takes less than an hour to fully charge through the unit's fast USB-C input, the unit will then hold its charge for up to a year, allowing it to stored in a vehicle for whenever it's needed.
Unlike traditional boosters or jump starters, the CS FREE analyses the battery using Adaptive Boost technology, that works out the quickest and safest way to power up and protect your battery to get you back on the road within 15 minutes, without long-term damage to the battery or the vehicle's electronics.
Robert Briggs, Director of Sales and Marketing, Asia Pacific, CTEK, said: "The CS FREE is the first in a new generation of battery chargers that you can simply charge up, and take with you – it's a complete charging solution you can take anywhere, making it the perfect sidekick when off-roading. There's no need to be tied to a power outlet, so when you're out on a rural adventure, or simply don't have access to mains power at your home, it's a really convenient tool to have."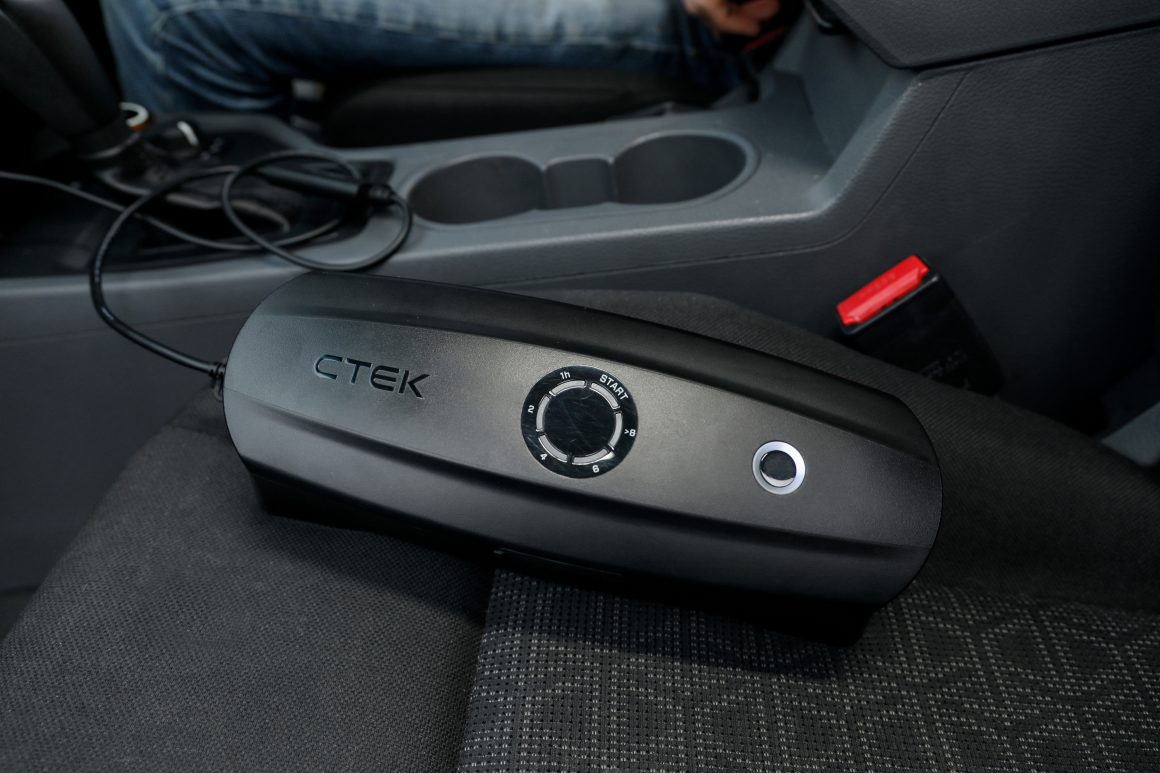 Freedom fueled adventure
Another key benefit of the CS FREE is that it is capable of being used as a portable power pack to charge everyday technology such as laptops, cameras, smartphones and tablets. If mains power isn't available, the CS FREE can then be completely recharged via the vehicle's cigarette socket or by the solar panel charging kit, allowing you to independently power the CS FREE wherever you take it.
"Australians love to explore the great outdoors and this often involves venturing to the more remote corners of the country. Our research identified that motorists want more freedom from mains power, as well as being able to quickly get going from a flat battery. The CS FREE meets these needs – its multifunctional portable charging sets you free – simply charge it up, take it with you, and use it anywhere with the confidence of off-grid recharging," added Briggs.
 The CS FREE features both USB-C and USB-A outputs, making it the ultimate 12V powerbank, and is even suitable for use on both boats and motorcycles as well as cars.
Peace of mind technology
In addition to its portable capabilities, when you return home the CS FREE can be plugged into mains power and used as a maintenance charger, allowing it to be a complete three in one product that is capable of maintaining the long-term health of your battery.
If you're using your vehicle infrequently, most automotive manufacturers recommend using a maintenance charger, especially if the vehicle is going to remain stationary for a sustained period. By also working as a maintenance charger, the CS FREE becomes the perfect all-round charging product for any driving scenario. It tops up, charges and maintains your vehicle battery to keep it in peak condition, and sets you free from mains power.
The CS FREE is now available in Australia and comes with 2 years warranty and is available now from Edisons for $499. To learn more and purchase a CS FREE visit  https://www.edisons.com.au
For more information on CTEK and the CS FREE visit: https://www.ctek.com/au/