Heading out for a big 4X4 adventure is like prepping for an epic battle—you need the right gear, in the right places, at the right time. It's not just chucking a few bags in the back and hitting the dirt track. Nope, it's an art and a science. So, let's jump in and get you sorted for your next outback expedition.
The Foundation: Weight Distribution
First things first. Your 4X4 isn't a dump truck; don't treat it like one. Proper weight distribution is the key to maintaining optimal vehicle performance and safety. Heavy gear like toolboxes, water storage, and extra fuel should be stowed as low as possible, preferably over the axles. This keeps the centre of gravity low, which is vital for stability, especially on uneven terrains and steep inclines. There's a reason why custom trays will either have the water tank under the tray or in the headboard over the axle. Up on the roof rack may be the worst place for it.
Think Vertical: Utilizing Roof Racks
On the flip side, your roof rack should house bulky but lightweight items. Think sleeping bags, camping chairs, or the kids' inflatable crocodile. These items are bulky but don't pack a lot of mass, so they won't turn your 4X4 into a top-heavy hazard. The roof isn't just for lightweight gear though. It's also great for bulky recovery items like a set of Exitrax. These aren't something you want sitting on your back seat once they're covered in an inch of Tassie mud, and when you need them you need them quick so roof mounting just makes sense.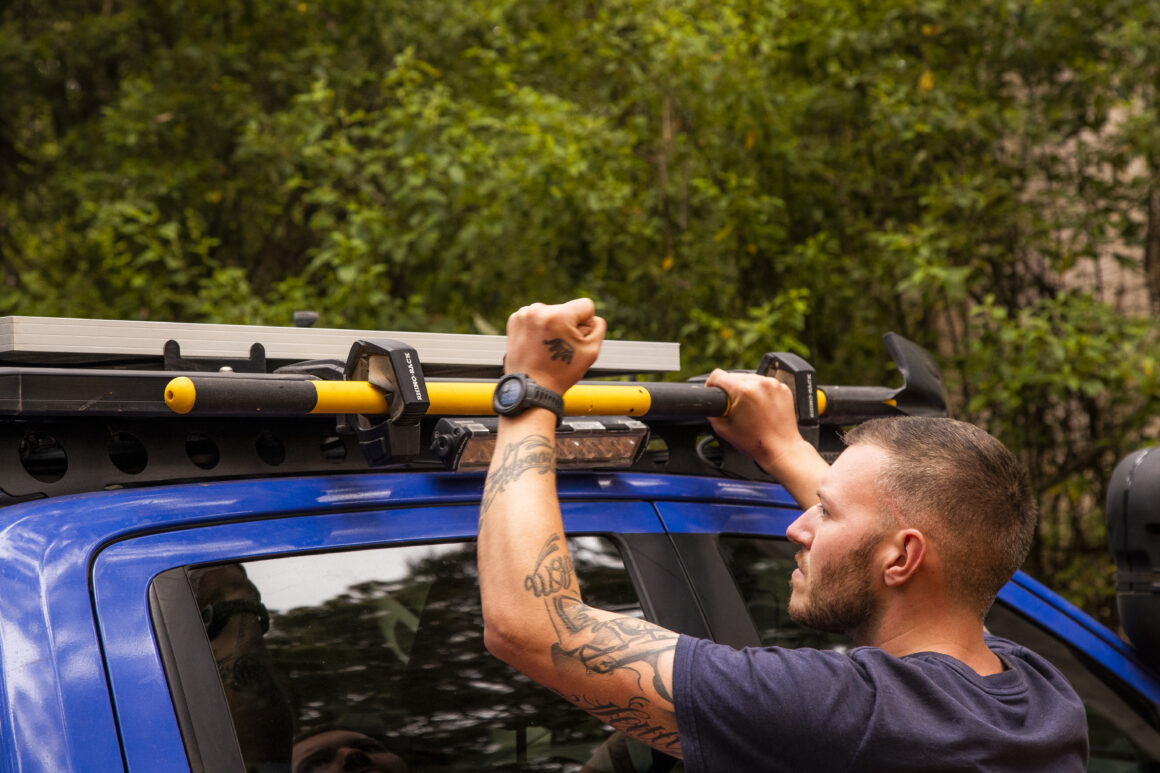 The Golden Rule: Weight & Quick Access
But weight isn't the only game in town. Accessibility is just as crucial. Recovery gear like snatch straps and shackles should be easily reachable for when you're bogged down in the mud or a creek crossing goes wrong. Toss 'em right behind the back seat in a bag or strap 'em to the back of the cargo barrier for quick access. Meanwhile, less urgent items like fan belts and extra fluids can be stashed further back in the drawers.
Hidden Spots: The Forgotten Frontier
Then there are the nooks and crannies—those spaces inside the quarter panels, doors, or even under seats. These are ideal for things like small toolkits, tyre repair kits, or emergency first aid supplies. Just make sure they're sealed to keep moisture out.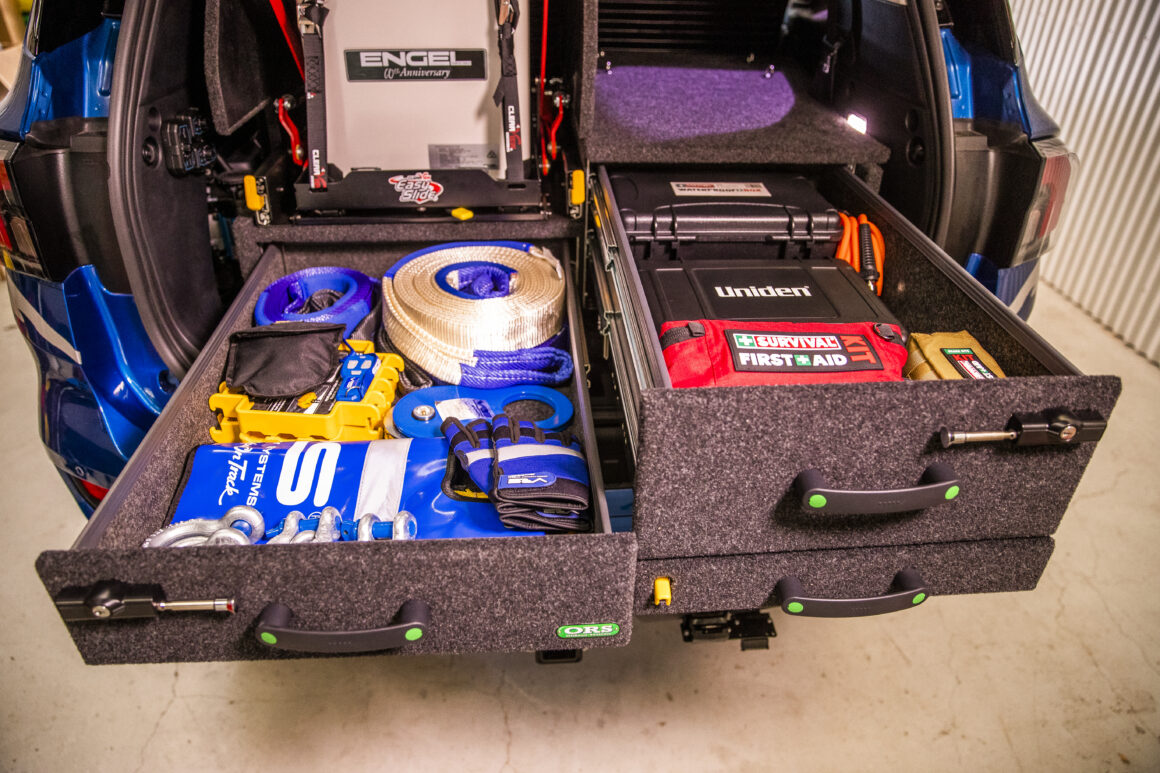 The Art of Last-Minute Packing
Some things are best left till the end. Water is a prime example—no point carrying that extra weight thousands of kays if you don't have to. Fill your tanks the day you're set to cross the Simpson, not the week before. The same goes for fresh food; stock up as you go to keep it, well, fresh. It'll also help inject a little cash into the local economies and that's great for everyone.
Smart Storage Solutions: Divide and Conquer
Investing in storage solutions like drawer dividers or modular units can be a real game-changer. Create sections within your drawers for different types of tools or equipment. It speeds up finding what you need when you need it. We're talking about the difference between a quick pit stop and an afternoon-long ordeal.
Lighten the Load: The Art of Minimalism
Finally, let's talk about gear choices. That king-sized camp chair might be comfy, but a lightweight, foldable one will save on space and weight. Remember, every kilo counts when you're tackling challenging terrains.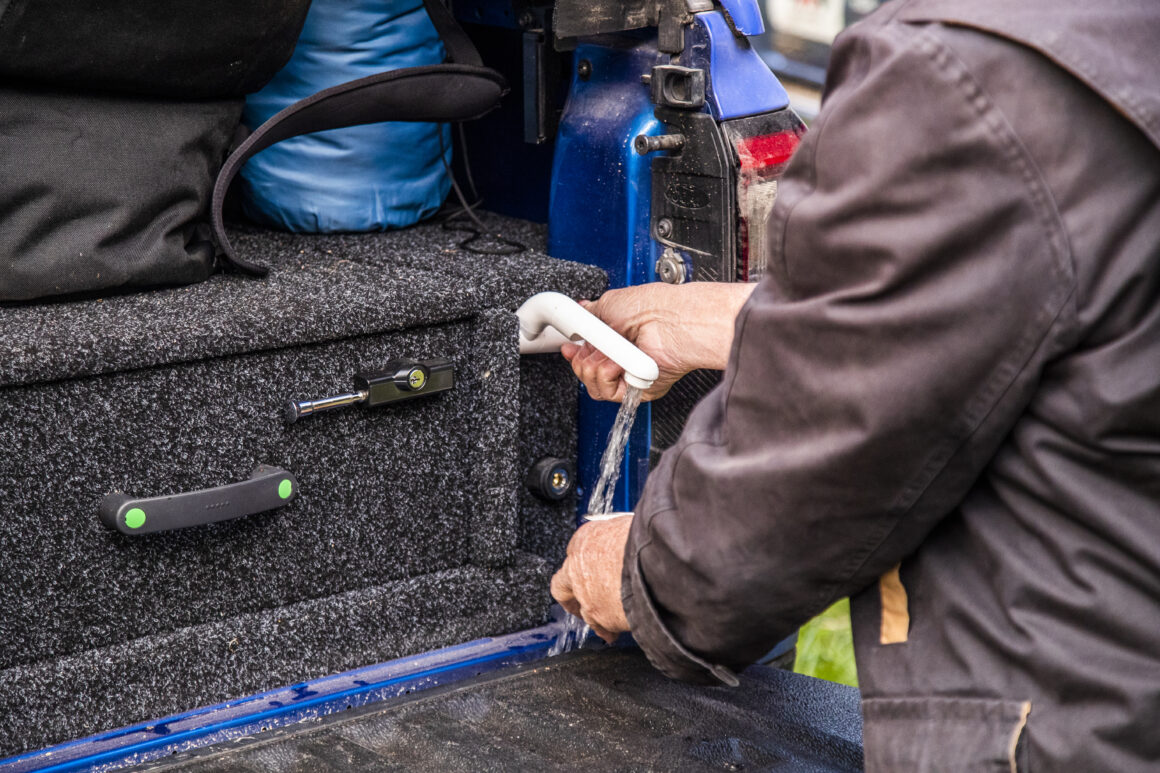 Conclusion
Mastering the art of 4X4 packing isn't just about cramming everything in. It's strategic, calculated, and yes, a bit of an art form. But get it right, and you won't just have a smoother, safer ride; you'll also have way more fun along the way. So, pack smart and hit those trails like a pro. Happy adventuring, you legend!
---