The new hybrid Jeep Wrangler 4xe has been launched overnight, which is a sign that the times, they are a-changin'.
We've certainly seen our fair share of electric four-wheel drives grace the news pages of many motoring publications, this one included. From the Tesla CyberTruck to the Rivian R1-T electric only powered four-wheel drives seemed to be the new norm (albeit with more than a little range anxiety), however it would seem that it is indeed the Hybrids that will dominate the new four-wheel driving landscape; case in point, the new hybrid 4xe Wrangler.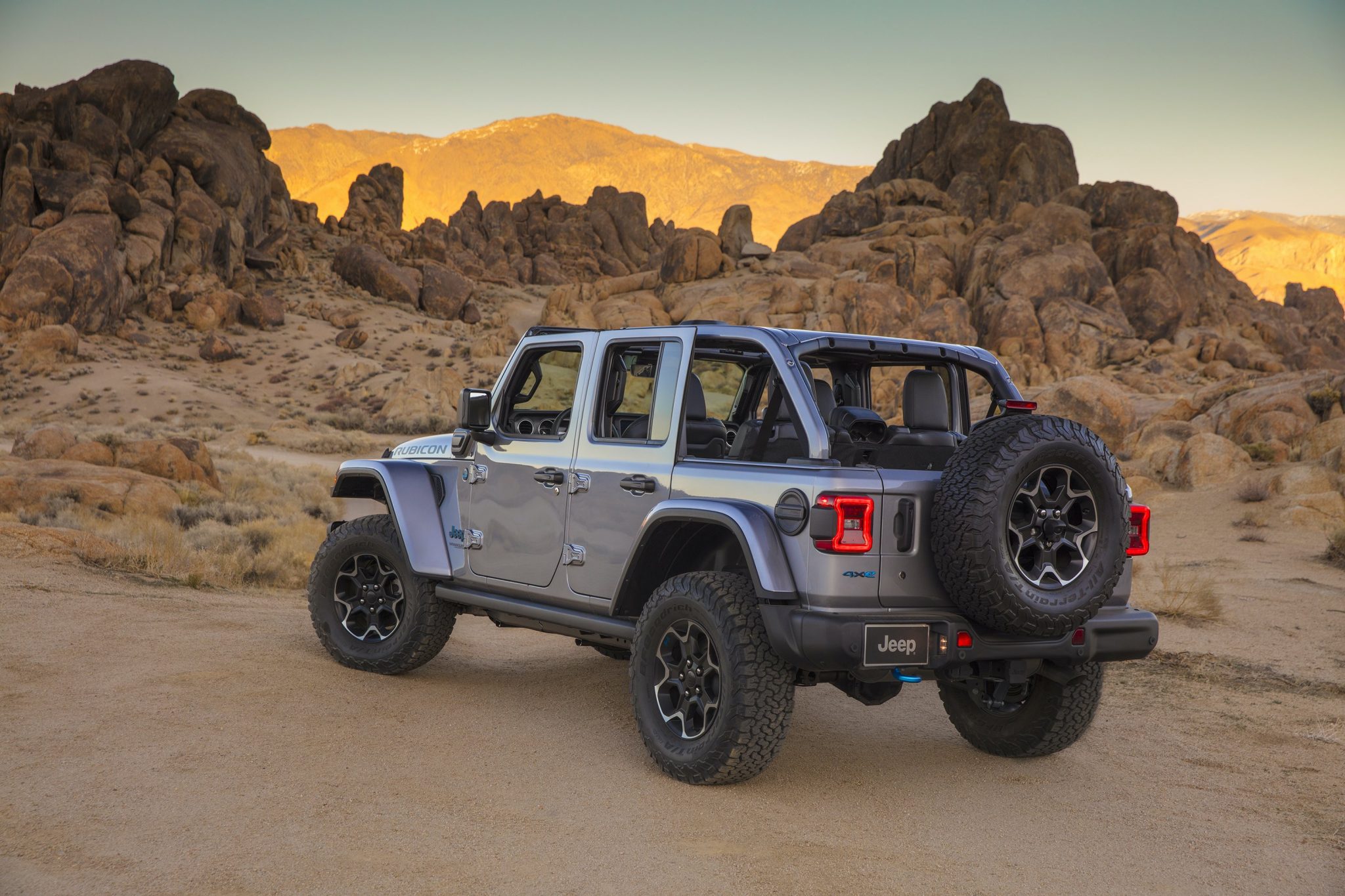 The new hybrid Wrangler, called the 4xe features a petrol-electric hybrid drivetrain. Specifically, it will feature a 2.0-litre four-cylinder turbo-petrol engine, mounted up with an engine-mounted motor generation unit, and a transmission-mounted motor generation unit, coupled with a 400-volt 17-kWh, 96-cell lithium-ion, nickel manganese cobalt battery pack. Now that we've gotten through that 30 words that don't really tell us anything, what specifically does it all mean? For a start, the powertrain is claimed to put out 280kW of power, and some 637Nm of torque. Then there's the ability to drive about 40-kilometres off the batteries charged while plugged in. Sure, it's not a great distance, but you've still got the petrol-powered engine to propel you along, while recharging the batteries once you've drained them.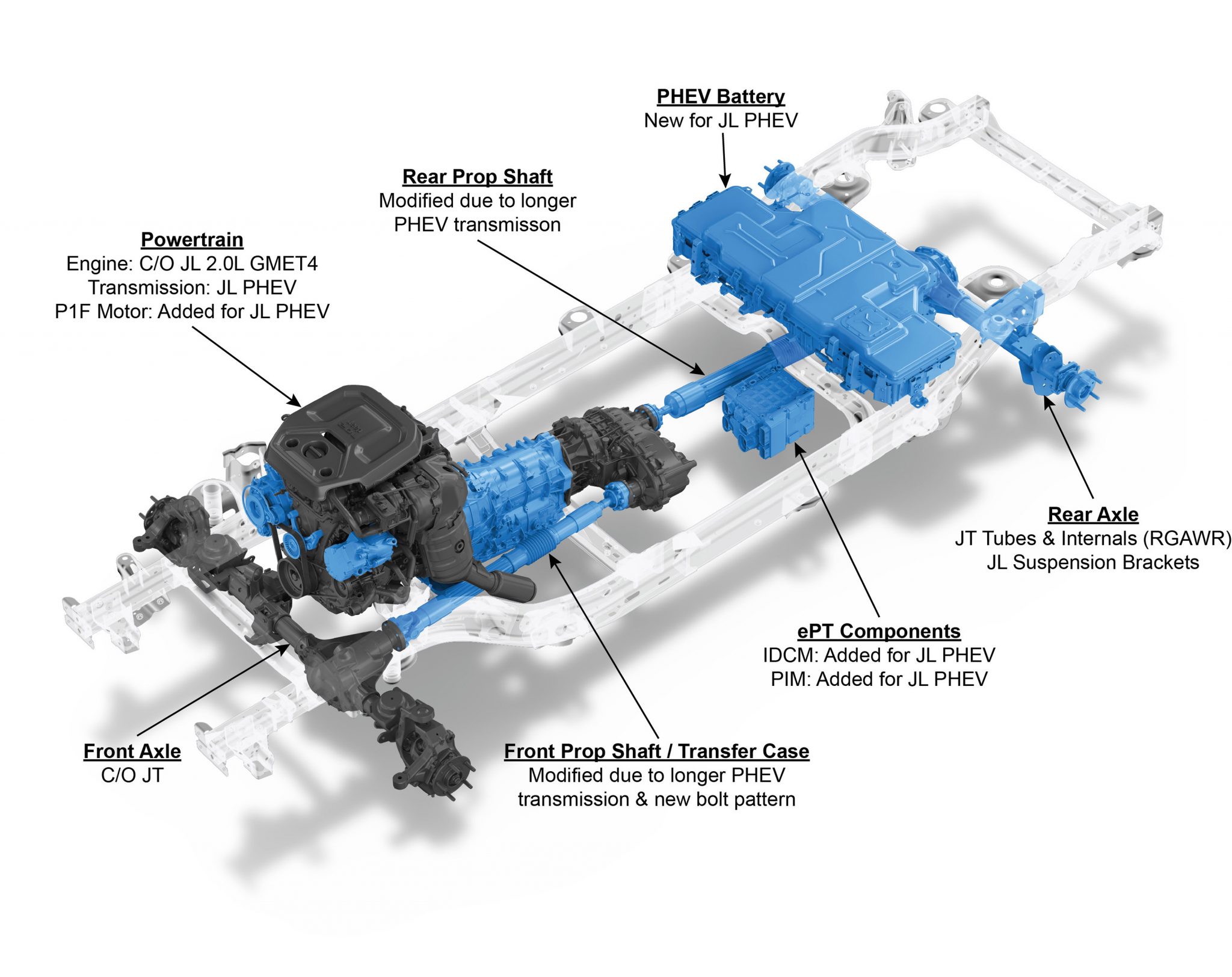 Where the PHEVs (Plug-in Hybrid Electric Vehicle) really shine, is not so much in being totally 'green', but in their economy. Specifically, for the new hybrid Jeep Wrangler 4xe, the vehicle will hit a rather ludicrous 50 miles per gallon. Turn that into something us Down Under can understand, and you're looking at around 4.7-litres per 100-kilometres. That is for a full-sized Jeep Wrangler, that weighs in at around 1800-kilograms, and has all the aerodynamic grace of the average Australian shed.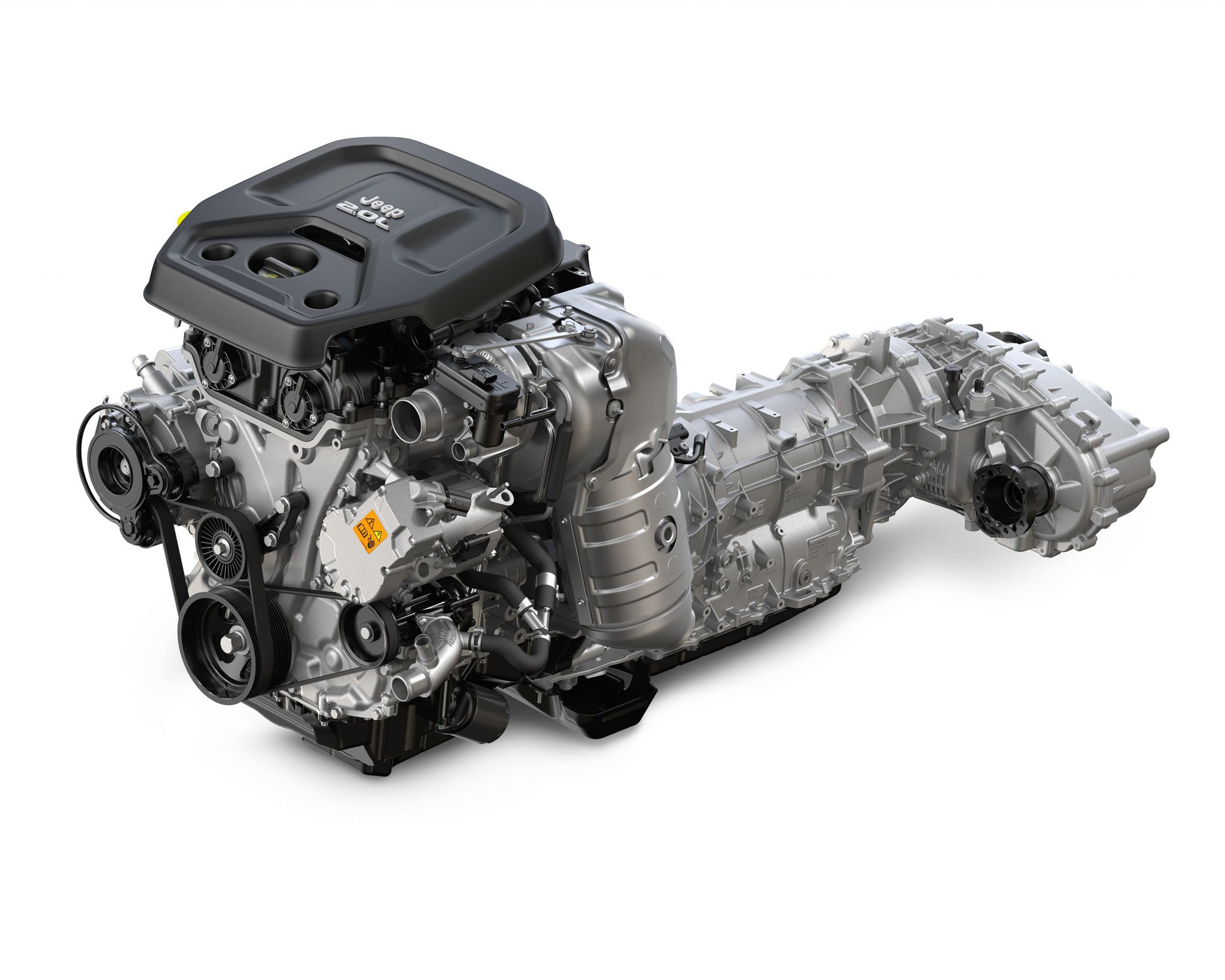 Insofar as the styling and ability is concerned, the new hybrid Wrangler is just like a normal JL Wrangler you'll see on our roads, but with blue accents to denote the PHEV driveline. It's also just as capable as it's diesel and petrol-powered twins, featuring Dyna diffs, 77.2:1 crawler ratio (in the Rubicon), and a full-time 4X4 system.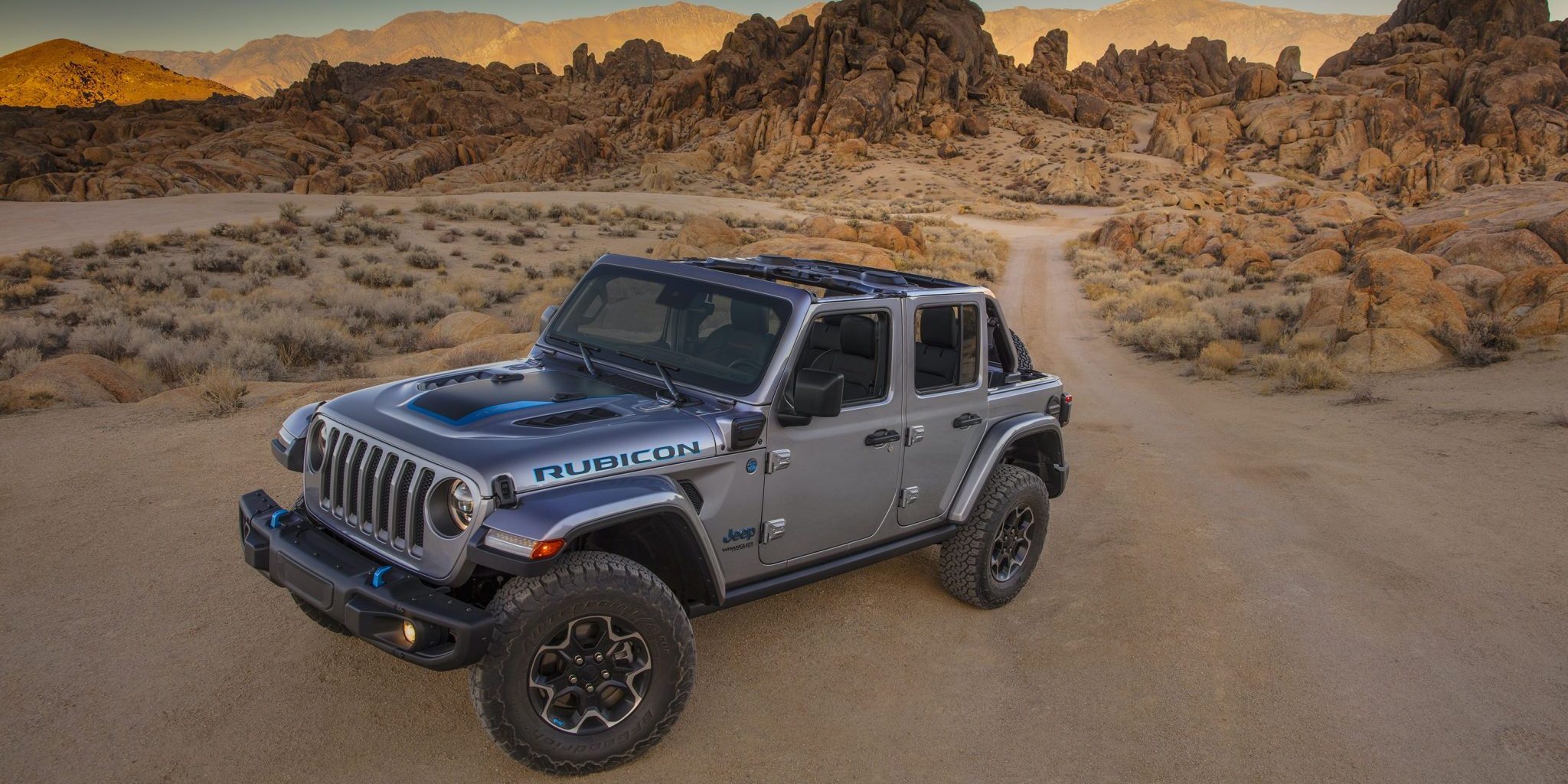 Now for the bad news; it's not been confirmed that it will be coming to Australia. Jeep Australia Managing Director Kevin Flynn stated, "We are excited about these technical developments and advances and are monitoring the take up of electrification in Australia. We will be ready to launch our PHEV strategy as soon as consumer appetite, regulations and infrastructure suggests the time is right."