At the recent re-launch of the updated Nissan Navara, the chief product specialist behind the Nissan ute, Pedro De Anza Madrazo told us there is good reason to hope for a proper performance ute from Nissan. What about a Nismo ute? "It's not out of the question", he said.
It's naturally quite a hot topic. Ford's Ranger Raptor has tongues wagging hard, and Holden's SportsCat range of Colorado utes are also piquing plenty of interest.
Then conversation then drifted off into a magical world where they would whack in a GT-R engine, squeeze in a transfer case and call it good. They did fit one into a Juke, so the Navara would be easy, right? 419kW and 632Nm from a twin turbo V6? Nice. Unfortunately, that sounds like it's off the cards. But, some kind of Nismo-branded Navara ute is definitely not out of the realms of possibility. Not confirmed, nor denied.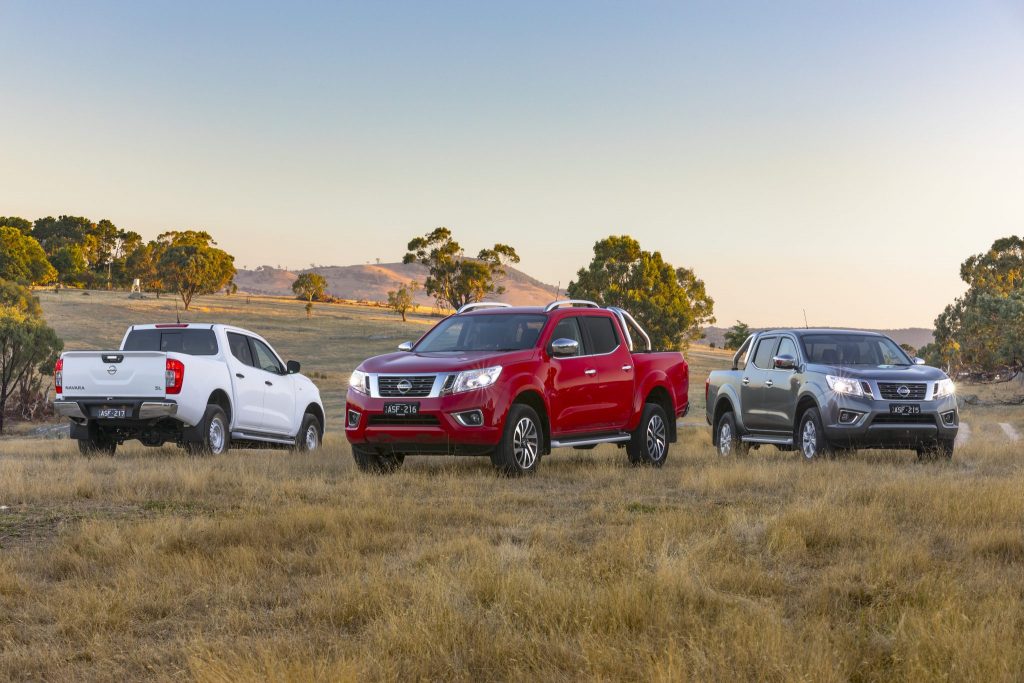 Technically speaking, there is more power to be eked out of the Nav's 2.3-litre, twin-turbo diesel engine. It currently makes 140kW and 450Nm, using two turbos for top-end power and bottom-end grunt. When you see Ford's (157kW, 500Nm) and Land Rover's (177kw, 500Nm) 2.0-litre engines making more power with less capacity and two turbochargers, then it does make sense that Nissan could crank some more fuel and boost into their relatively modern 2.3-litre motor for more poke. Nismo has more go-fast kudos than you can poke an intercooler at, but it's more around the land of high-powered petrols. Diesel utes are a different kind of project.
Another thing to consider here is the changed landscape Nissan is working in these days. The Renault-Nissan-Mitsubishi alliance gives them more resources and assets to draw from if they do gun for a proper performance ute. And, the collaboration that comes from Mercedes-Benz's usage of the platform from their X-Class will surely shake a few apples loose from the tree of wisdom.
Of course, Toyota has already done a lacklustre sticker-pack TRD HiLux, so we can only live in hope that Nissan do a proper job of a performance-based Navara, if at all. Nissan already have the N-Sport, which is your typical aesthetic upgrade, so that position is filled. Can Nissan build something to take on the Raptor Ranger? Let's cross our fingers.