That's not Australia's most powerful ute. This is.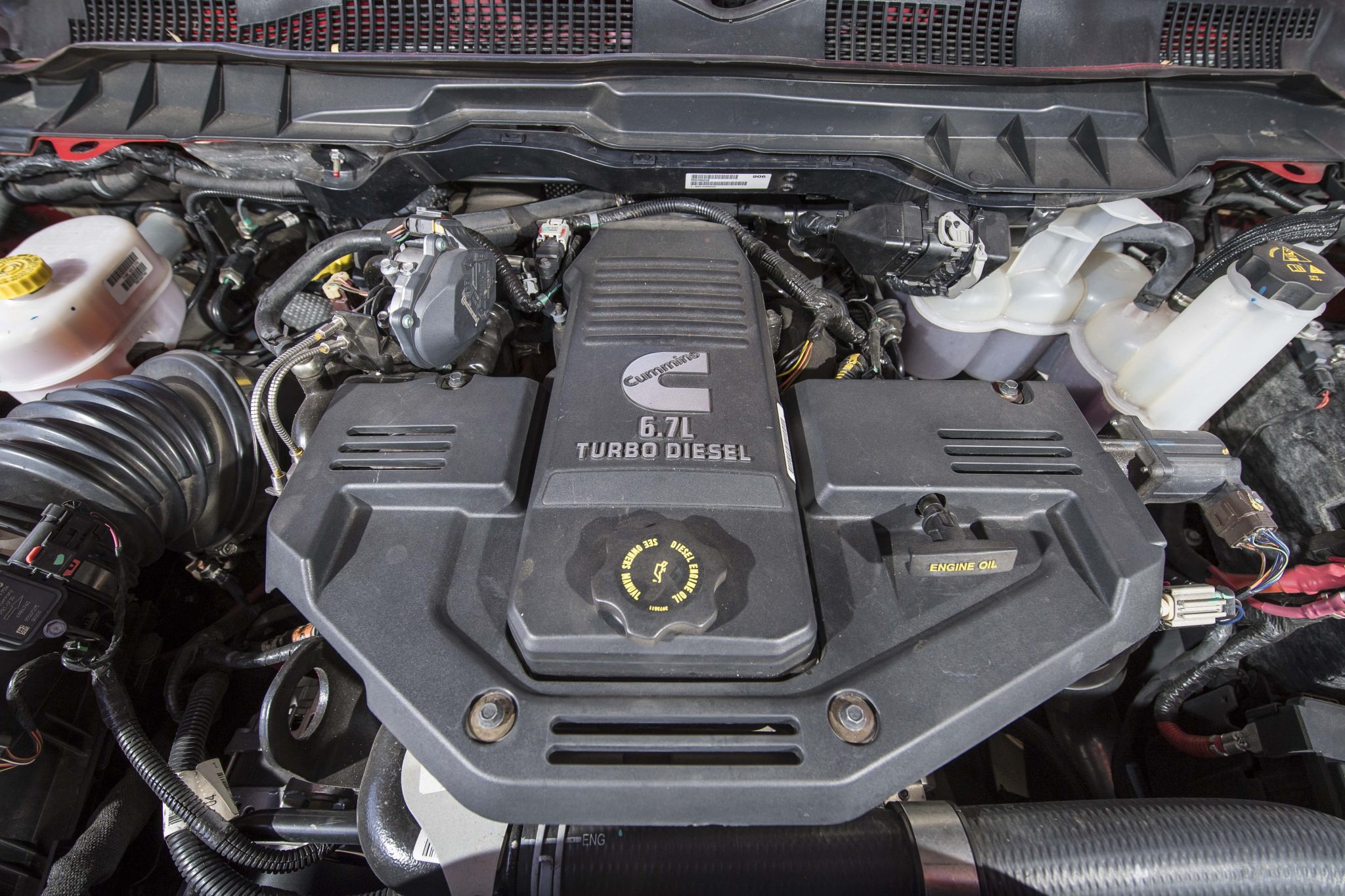 When Volkswagen announced their latest stake in the 4WD ute power wars, we ran a headline saying the 190kW Amarok would be Australia's most powerful 4X4 ute. Compared to the competition, it's a fair thing to say, right?
After reading that story, Ateco Automotive got in touch with us and raised an undeniable point. There is a 4X4 ute available in Australia that has significantly more power and torque than Volkswagen's soon-updated V6 Amarok. It's called the RAM Truck. Now, you could argue that the RAM isn't a 4X4 ute in the same way an Amarok, Ranger or X-Class is. But at the end of the day, it's a 4X4 ute. So they're right.
Pissy little 3.0 litre engines need not apply in this realm, where one thing reigns supreme: cubic inches. Litreage. AAnd the RAM truck has litreage aplenty. 6.7 of them, spread across six inline cylinders. This vast acreage of cast iron is the legendary Cummins IS6.7, big brother to the 6BT. This engine has been around since 2007, but Cummins have been building big kick-arse six-cylinder diesel since the 1930's.
The RAM 2500 and 3500 has, courtesy of this mammoth motor, 276 kW and 1084 Nm available. I don't know about you, but when you're using four fingers to count torque, things are getting a bit serious. That torque comes in at a lowly 1,600rpm as well. Delicious. 
RAM is also proud to tell us they are an 'official' vehicle importer and converter, with a decent-sized dealer network up its sleeve. Unsealed 4X4 drove one a while back, read the review here.
If we continue down this train of thought of looking beyond the usual gang of (small) 4WD utes, there are some extra options out there on the horizon. Unsurprisingly, they are all of the large American variety. Nissan is bringing their own Titan to Australia, which uses a Cummins 5.0-litre ISV motor good for 235kW and 752Nm. Gah! Only 5 litres? A mere econobox!
Holden Special Vehicles is going to be bringing the Silverado to Australia, as well. This uses an equally legendary 6.6-litre Duramax V8, making 332kW 1234Nm.
There are also some speciality importers, who do the conversions and Australian compliance without the factory backing. Performax International have a Ford F-250 and Chevrolet Silverado, which also make brain-melting amounts of torque.
But in the meantime, the RAM undoubtedly is Australia' most powerful 4X4 ute, even if it isn't necessarily 'mainstream'.
What do you think? Are these big rigs going to become the new 'normal' in Australia?