Would you like to win an ARB 47 litre fridge freezer, valued at $1,280? Of course you would, who wouldn't? I do!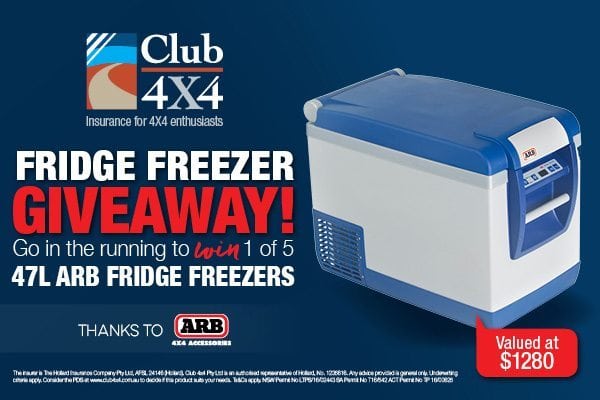 Thanks to the good people at ARB, Club 4X4 have a fridge to give away. All you need to do to get in the running is simply fill out a quote request, enter your quote number along with your email and name, and you are in the running. Pretty simple really, and you might get a brand-spanking new fridge. Not bad!
The team from Pat Callinan's 4X4 Adventures have been using ARB's range of Fridge/Freezers over the past few years, and have found them to perform faultlessly. They aren't always working in the best conditions, either. Dust, heat, corrugations, getting belted around by camera and recovery gear for miles on end, our fridges don't get a nice life. But they do perform well, and that has to be appreciated.