Thank you to everyone who took part in the Week 6 photo competition to share your best travel storage tips. We all learned a lot this week, with amazing ideas that came through!
Prizes for this week includes a large Stormproof bag and cooler bag, thanks to ARB 4X4 Accessories, as well as a $50 United Cellars Gift Card, one year digital subscription and Season 9 DVD Boxed Set. Runners up receive a one year digital subscription and a $50 United Cellars Gift Card.
This weeks winner is…
Donna Shepard Wilson
"Meal prep dump-in-the-pot bags! Vacuum sealed and flat frozen, minimising having to cart excess fresh produce such as veggies and meat that spoil easily anyway. Saving room for fruit and salad stuff. Some are precooked meals to reheat and eat with rice, others are raw that I usually throw in the thermal cooker (Dreampot) in the morning and it cooks while we travel. 

 saving space, money AND time!"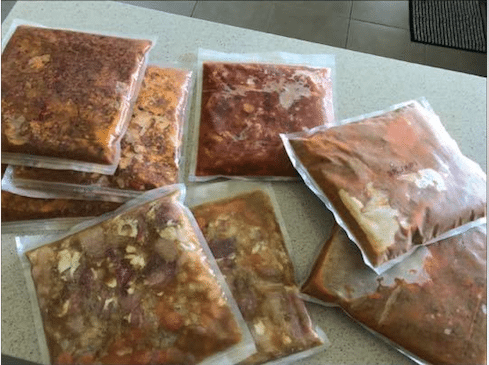 Runners up:
Matt Lobegeiger
"We use a boat "dry bag" to put dirty clothes in. It's soft and you can shove it in anywhere. It has a shoulder strap to make carrying to the caravan park laundry easy. But it's also waterproof so you can throw some water and detergent in, seal the top and your clothes wash themselves as you bounce around on a 4×4 track (or the highway)."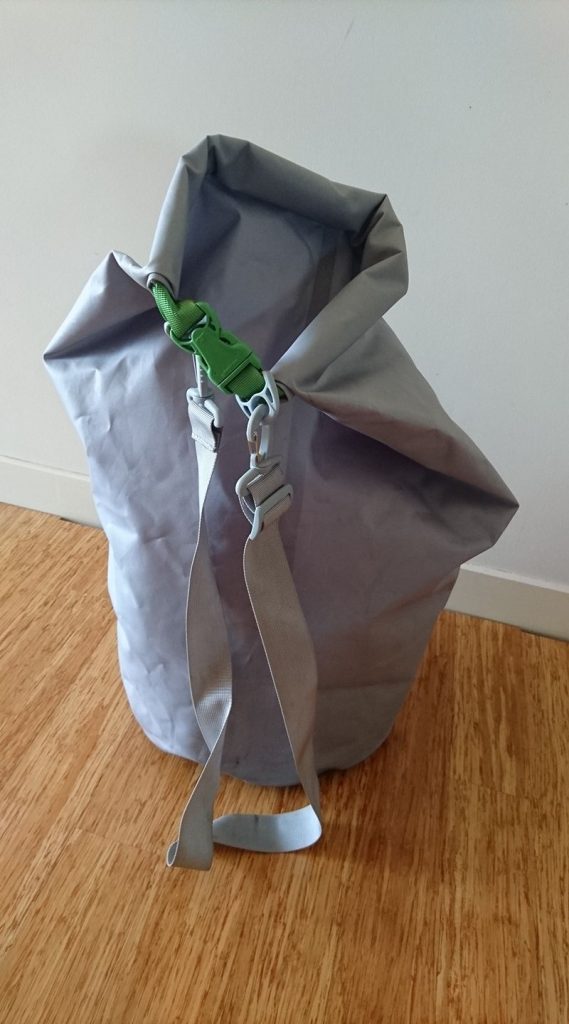 Mitch Turnbull
"Unused tackle box in the shed fits disposable or normal cutlery to the mm! saves scavenging around boxs for a single fork etc"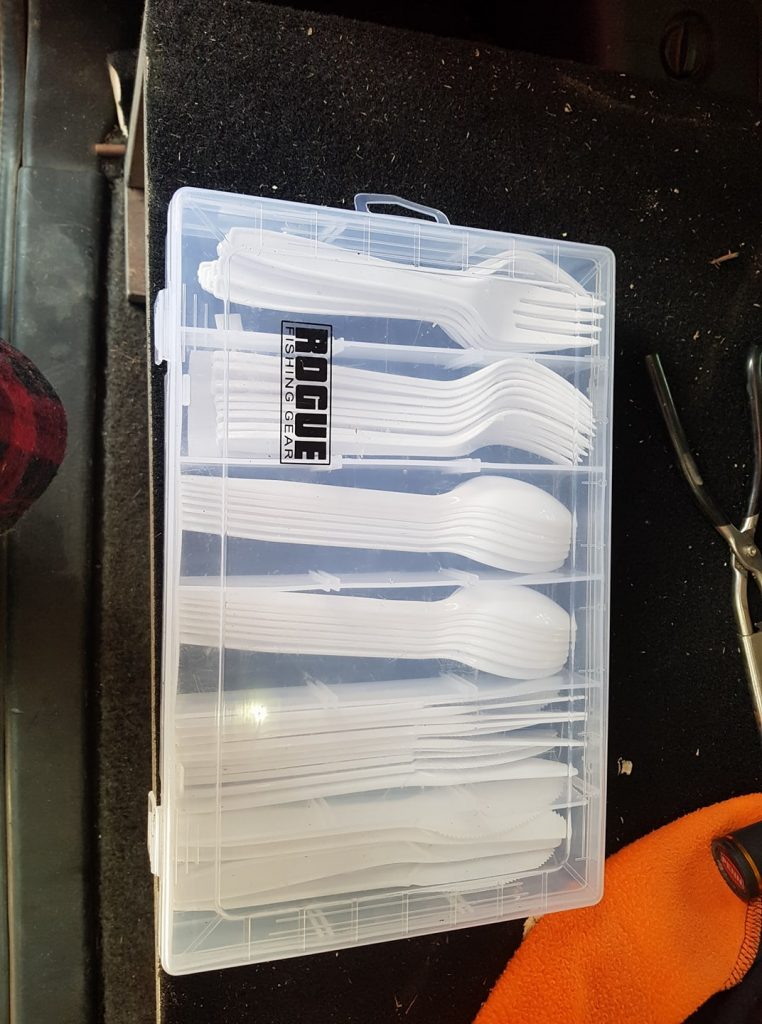 Jocelyn Nunn
"My husband was concerned that our wine could break on the way out to the Big Red Bash this year so he made a cellar under our bed. It worked a treat! 

"
Notable mentions:
Jason Williams
"This is our Camp Kitchen 'Toolbox'…highly portable, conveniently sized, very easy to organise and extremely handy! All of our smaller camp cooking essentials fit in comfortably and are readily accessible – from spices, condiments, tea and coffee to utensils, cutlery, containers and even a multi-tool, flask and head lamp!"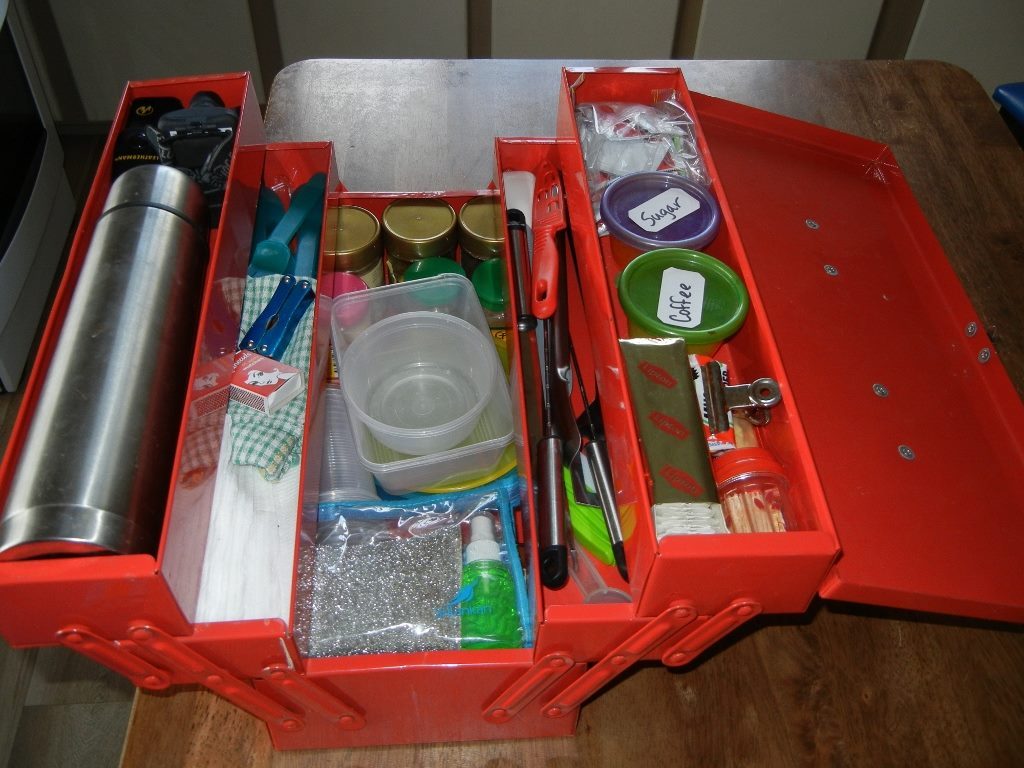 Karryn Dolan
"Take wraps instead of bread – takes up way less room and lasts heaps longer."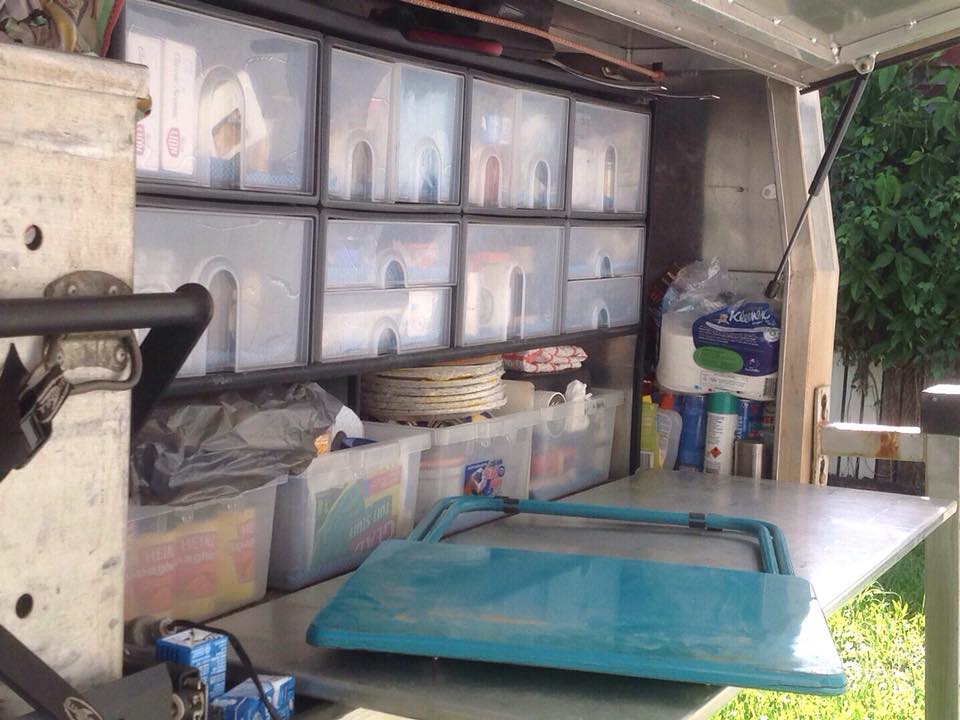 Make sure you get involved in our weekly competitions during our countdown to Season 10. To check out the breakdown of the 10 weeks, click here. To check out our Facebook page, click here. Keep an eye out for the next competition going live at 10am on 7 October, 2017.