It seems the prayers of many punters have been answered with Ram announcing their newest member to the Australian family: The Ram 1500. It's a 291kW V8 powered dual cab mid-sized ute, that's gonna give the big players a run for their money; literally.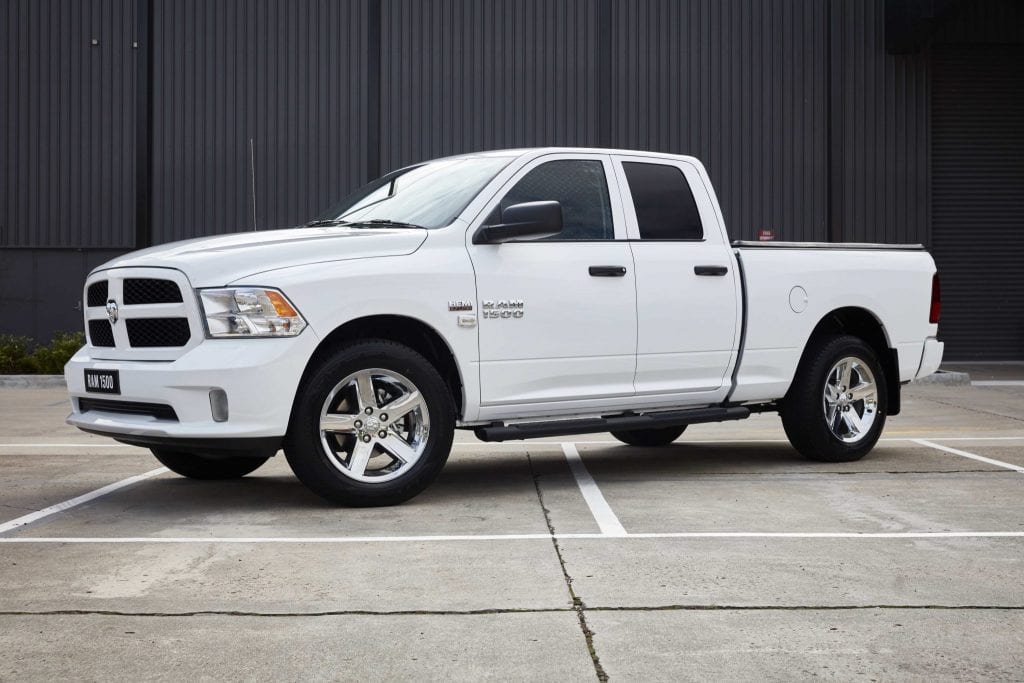 Most of us will know the massive $130,000 Ram 2500HD with the 6.7L Cummins diesel donk, and this 1500 is the little brother. The new Ram 1500 is, for the most part, built in the US of A, with final manufacturing being completed down under. They are fully ADR compliant, and will be classed as a mid-size ute. This puts the Ram 1500 in direct competition with the likes of the Ford Ranger Wildtrak, V6 Amarok, Toyota HiLux and Nissan Navara; although it's a touch bigger in size.
After the Ford Raptor was released to a collective groans from punters with it's 2-litre, twin-turbo 4-pot diesel engine, it seems a lot of the market want a performance based, petrol powered, dual cab ute. Well, here it is. 
The Driveline
The 1500 utilises Chryslers Hemi 5.7 litre V8, making a solid 291kW @ 5,600rpm, and 556Nm @3,950. Speaking in general terms, this is on par with the Nissan Patrol VK56 engine, or Chev's LS2. That said, should you still want a diesel option, you can look up to the 2500/3500 series, with the 6.7L Cummins, or wait for later in the year, when the 3-litre V6 diesel donk arrives for the Ram 1500 (we'll let you know when we hear more).
There's an 8-speed auto box hanging off the back of the Hemi, with a part-time 4WD system and low-range transfer case. So, wheeling the backside out of this thing won't be an issue.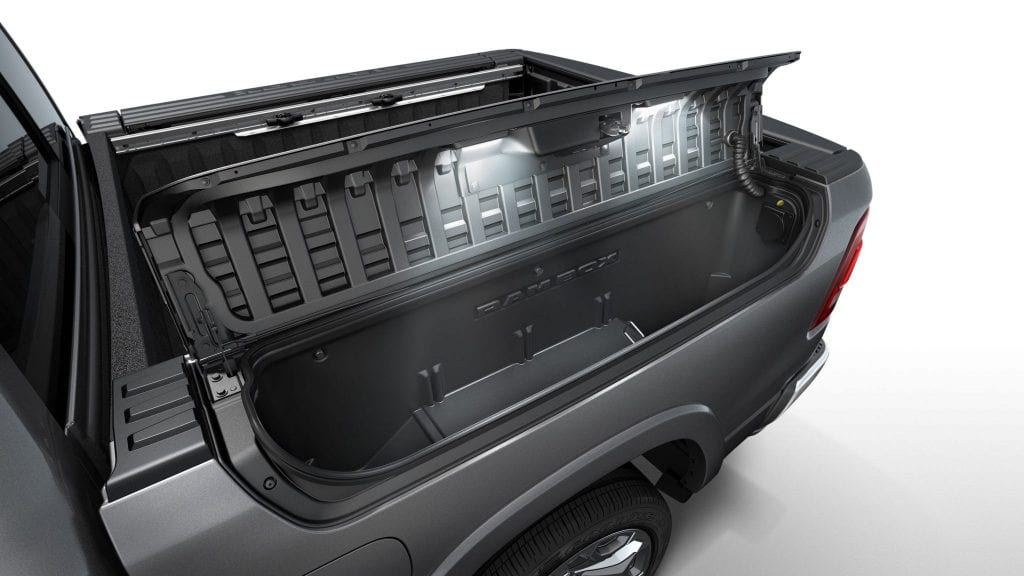 Towing
This is the all-important one considering the recent changes to GCM upgrades, and the Ram hits the industry standard 3.5T with ease. That said, and this is where it gets interesting, you can have that upped to 4.5T at no extra cost, however with shorter diff ratios (from 3.21:1 to 3.92:1). This obviously trades a touch of on-road efficiency for more punch with lower overall gearing (read: final drive).
On the GCM figures, unfortunately, we've not got an answer just yet; however we should have a figure soon – Watch this space, as we'll update it when we know more!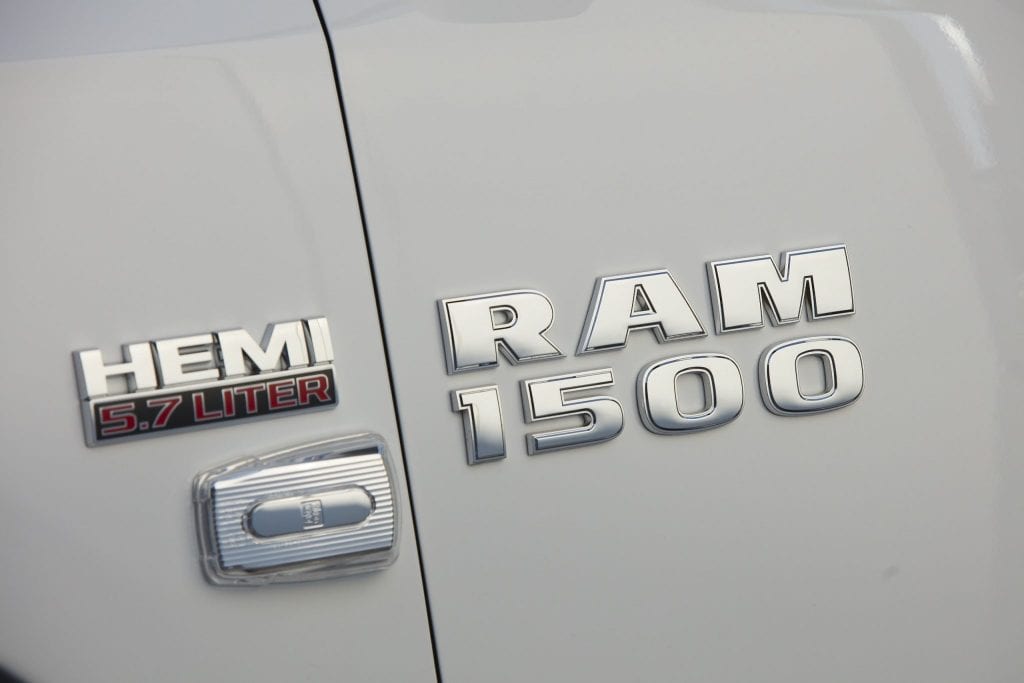 But how thirsty will it be!?
We can already hear the diesel crowd (yep, I'm one of them) laughing all the way to the bowser up against a 291kW V8 Petrol engine. But, (and I'm more than a little miffed at this), the 1500 with 5.7L-Hemi will make a combined fuel total of 9.9L per 100km. Yep, you read that right. This will, of course, depend on how much the owner enjoys the 'V8-Hemi wide-open-throttle scream', and how far the foot gets buried. That said, it's exceptional economy is helped along by the variable valve timing and cylinder deactivation technology.
We are a little sceptical on the numbers truth be told, but as soon as we can get our bums in seats, we'll be testing it out in real-world conditions and will report back!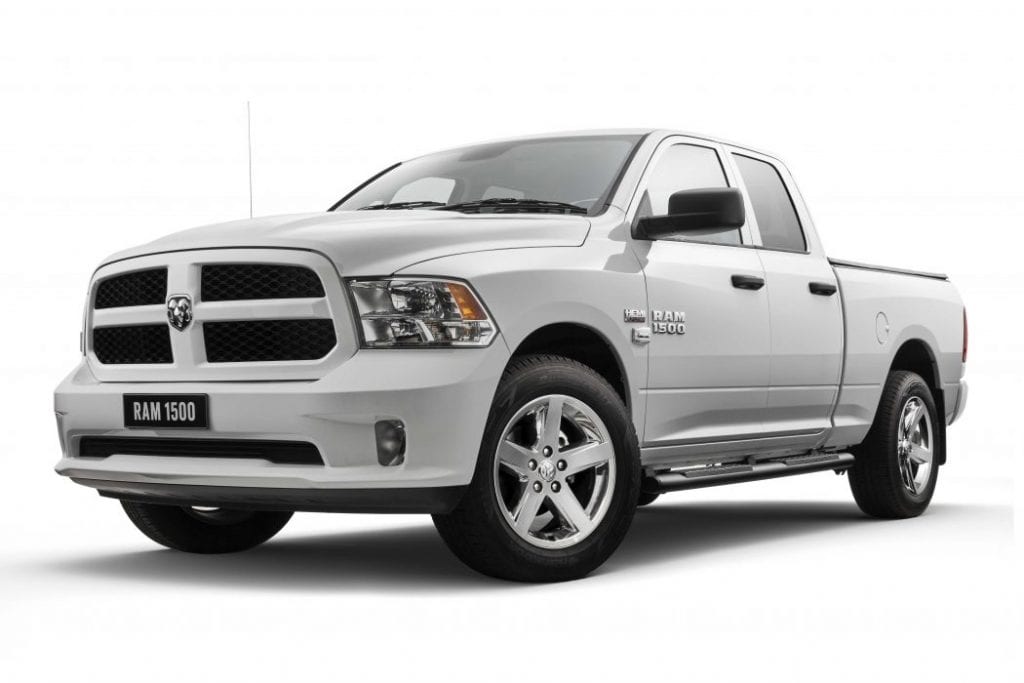 But when can I have one?!
Sooner than you'd think. The first lot (Top-end Laramie spec – $99,950) will be available from July (yep, 3 weeks away). Then we're expecting to see the mid-range 'Express' spec model ($79,950) in September, followed closely by the V6 diesel variant and a 'black pack' nearer to the end of the year.
All-in-all these things look the goods, are bigger than every other mid-sized ute on the market, have some serious performance cred, and not a massive 'Murica style 'Truck' that the 2500/3500HD are, so you'll still get these into a single car spot down at Woolies. And there priced pretty darn well.
Let us know in the comments below if a 291KW, V8 powered dual cab ute is something you'd put on the shopping list.